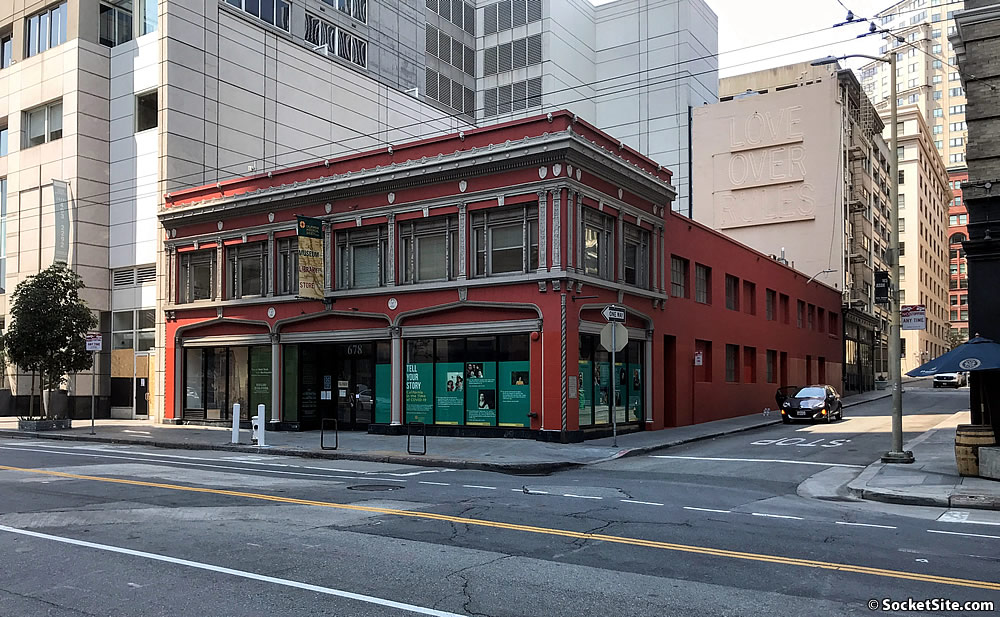 Designed by Andrew H. Knoll and built in 1922, the two-story, Renaissance Revival-styled building at 678 Mission Street, on the northwest corner of Mission and Annie, was initially leased to the Phoenix Desk and Chair Company.
The San Francisco Builders Exchange took over the building in 1926 and stayed until 1956, after which the Hundley Hardware Company, which is still run by E.M. Hundley's great grandsons, occupied the building until 1985.
And in 1993, the California Historical Society bought the 18,470-square-foot building for $2 million; turned the building's 7,730-square-foot basement level into a series of climate-controlled storage vaults for its collection of historic materials; and converted the now seismically upgraded structure into its headquarters, complete with a publicly accessible library, museum and bookstore.
Hobbled by the pandemic and in need of funds, the Historical Society has decided to sell the building and move to a mobile/virtual/distributed model. And yes, the corner site is zoned for development up to 300 feet in height.
But there's a big but with respect to the potential for redeveloping the corner site. And it's not simply because the building is historic.
In fact, the California Historical Society sold the Transferable Development Rights (TDRs) for the property back in 2001. And as such, there are effectively no opportunities for a wholesale redevelopment of the site, beyond a redevelopment and re-purposing of the existing two-story building as it stands.