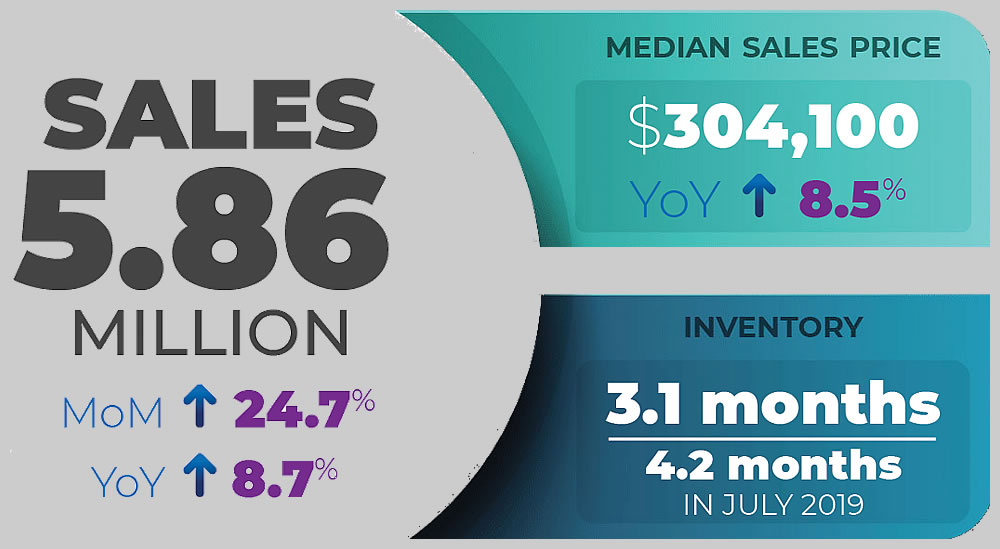 Having rebounded nearly 21 percent in June, the seasonally adjusted pace of existing-home sales across the U.S. jumped another 24.7 percent in July to an annual rate of 5.86 million sales. As such, the current pace of sales is now running 8.7 percent higher than at the same time last year, according to the National Association of Realtors.
And with the rate of sales/demand far outpacing the rate of new listings/supply, listed inventory levels are now down 21.1 percent on a year-over-year basis nationwide.
At the same time, inventory levels are running nearly 200 percent higher on a year-over-year basis in San Francisco and the number of reduced listings is up by 400 percent.