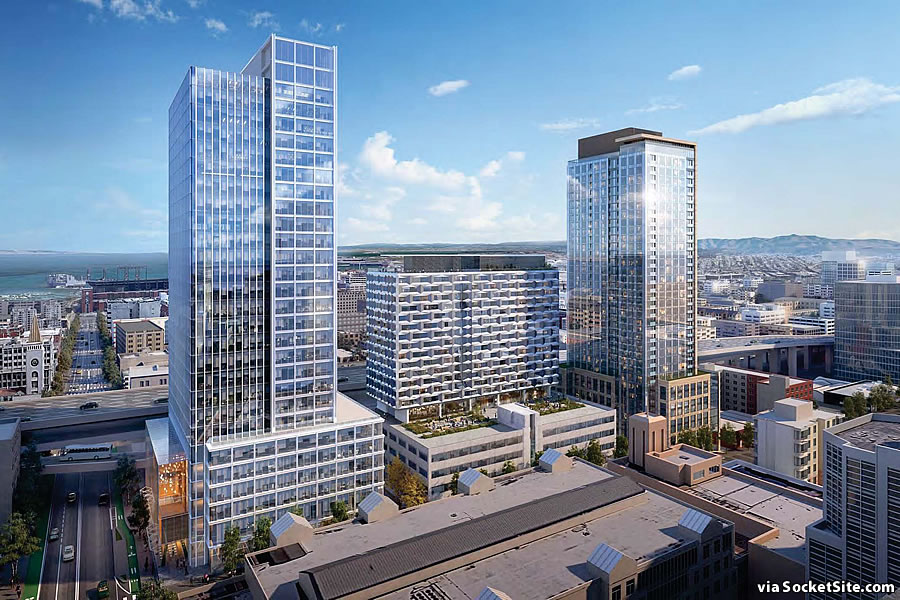 As we outlined earlier this year:
The proposed mass redevelopment of 12 contiguous Central SoMa parcels stretching from 400 Second Street to 665 Harrison, a.k.a. the One Vassar project, has just qualified for a streamlined environmental review and could break ground as early as next year if approved, with two towers rising up to 350 feet in height and a modern addition atop the historic building between.
And having determined that the projected impact of the proposed project is covered by San Francisco's Central SoMa Plan, the project has just been granted a Community Plan based exemption from having to complete a detailed Environmental Review.
That being said, while the project team was touting the potential for breaking ground for the two towers in mid-2021, with the redevelopment of 645 Harrison Street beginning in mid-2022, the project team will still need to secure an increasingly scarce office allocation to proceed as proposed.  And then there's the pandemic induced market uncertainty with which to contend.