As we first revealed back in 2018:
Plans for a new mixed-use office building to rise on the southwest corner of 3rd and Harrison are in the works.

While the 50-car parking lot site is slated to be upzoned for building up to 130 feet in height, per San Francisco's pending Central SoMa Plan, the project as proposed by Aralon Properties would only rise to a height of 97 feet, including a setback "mezzanine" level atop the building's 7th floor, as roughly massed below.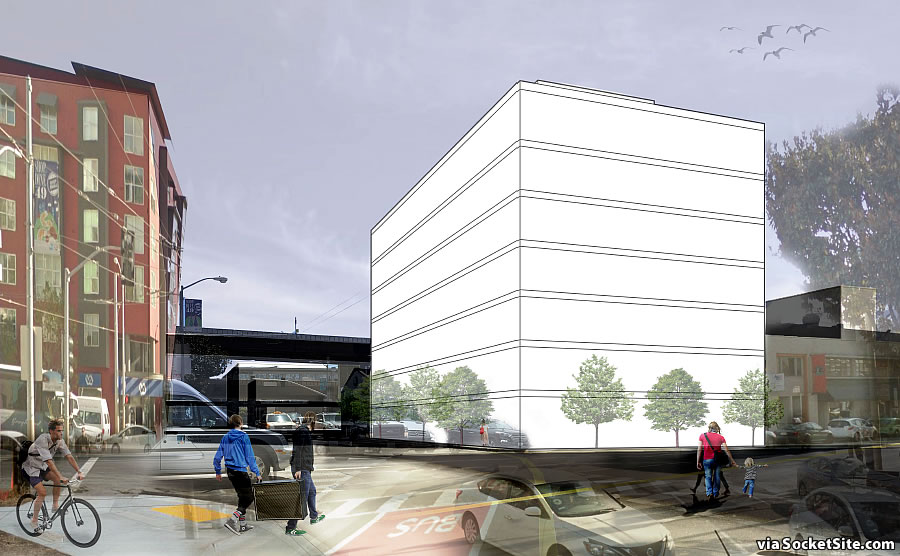 And while the parcel is currently known as 400 3rd Street, the building's lobby is expected to front (701) Harrison Street, with 49,891 square feet of office space atop 5,300 square feet of (potentially "formula") ground floor retail along Third and off-street parking for 130 bikes (but no cars). We'll keep you posted and plugged-in.
Since refined by Iwamotoscott Architecture to yield 49,999 square feet of office use over two ground floor retail spaces (totaling 8,539 square feet), with storage rooms for a total of 69 bikes and a 1,508-square-feet open space upon the building's green roof, the seven-story infill project has just qualified for a streamlined environmental review, as newly rendered below.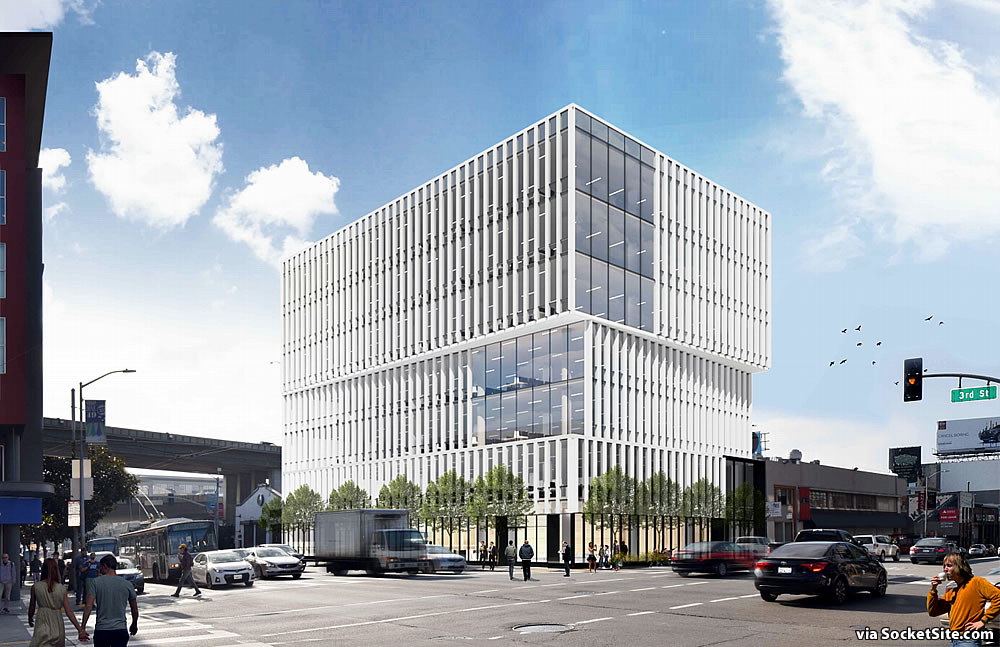 Building permits have been requested as well.  And if the project is approved and the ground is broken, the development should take around 18 months to complete.