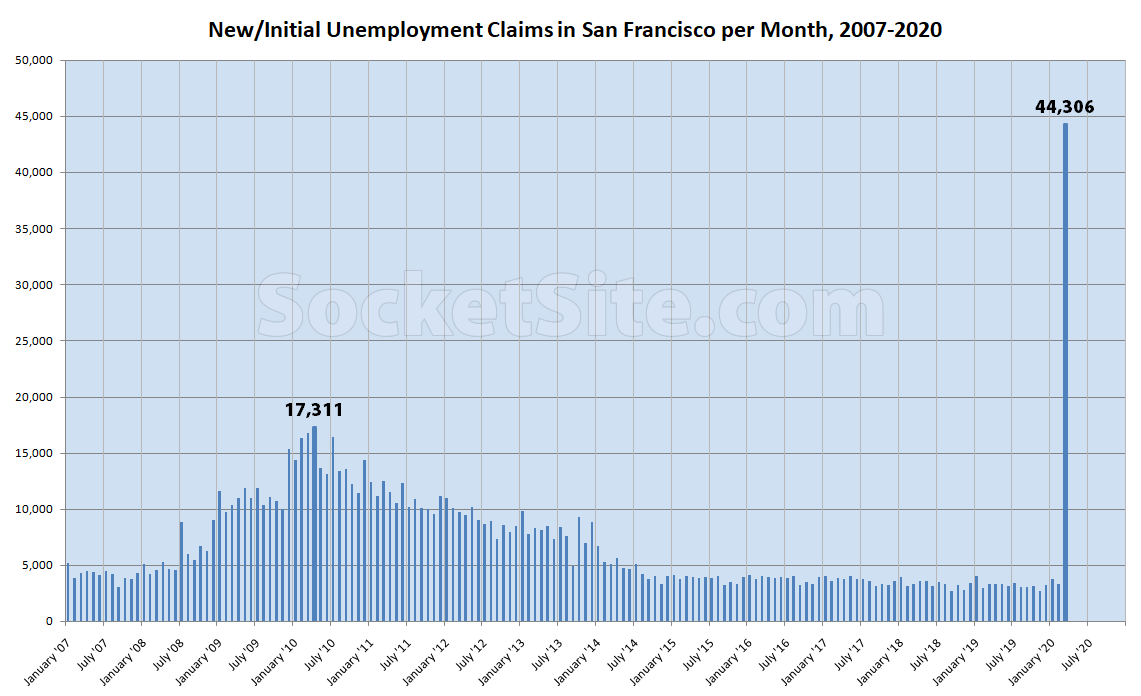 Having averaged a little over 3,500 new claims a month over the past five years, and with a total of around 5,600 individuals in San Francisco having qualified to receive unemployment benefits in February, over 44,300 new/initial unemployment claims were filed by San Francisco residents in March.
As a point of comparison, at the height of the Great Recession, the greatest number of new unemployment claims filed in a single month was a little over 17,300 (April 2010), at which point there were a total of 29,000 people collecting unemployment insurance and 42,700 unemployed people in San Francisco overall.
And across the Bay Area, over 330,000 new unemployment claims were filed last month.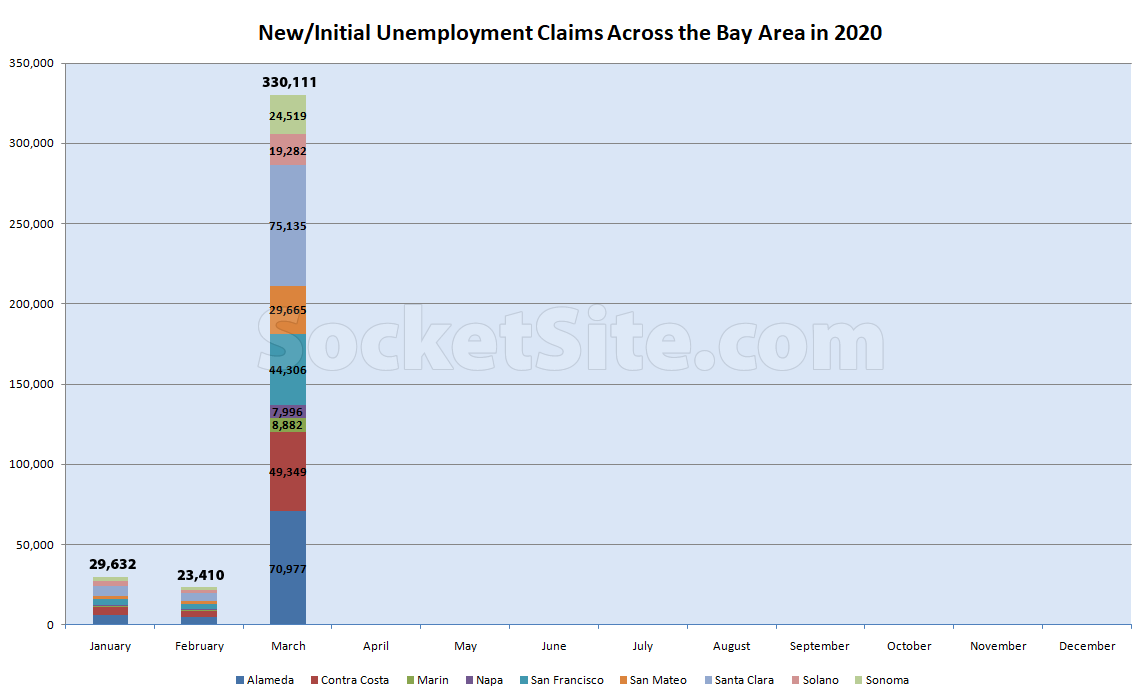 That's over fourteen times the number of new unemployment claims that were filed across the Bay Area in February (23,400), with San Mateo County recording the biggest jump in new claims on a relative basis (from 1,751 new claims in February to 29,665 in March, up 1,694 percent) and Alameda Santa Clara County recording the biggest jump in new unemployment claims overall (from 4,909 in February to 75,135 in March, up 1,531 percent).
Keep in mind that none of the numbers above include claims from self-employed or contract/gig workers impacted by COVID-19 and whom can file for Pandemic Unemployment Assistance (PUA) as of today.