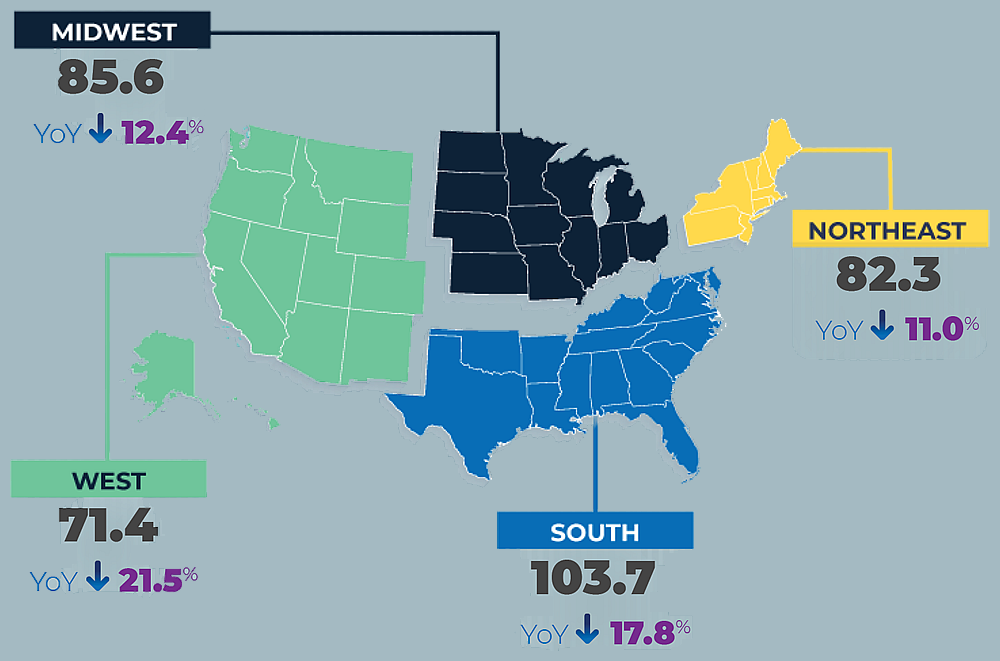 Having ticked up 2.4 percent in February, the National Association of Realtors Pending Home Sales Index, a seasonally adjusted index for which 100 denotes "an average level" of activity, dropped 20.8 percent in March to 88.2, which is 16.3 percent below its mark at the same time last year and 21.4 percent below its cyclical high of 112.3 which was recorded in early 2017.
The index for the West dropped 26.8% in March to 71.4, which is down 21.5 percent on a year-over-year basis. And as noted by NAR's chief economist, Lawrence Yun, "a bounce-back later in the year will be insufficient to make up for the loss of sales in the second quarter," which is usually the big Spring buying season.
But it could be worse, pending sales activity in San Francisco is currently down nearly 50 percent.