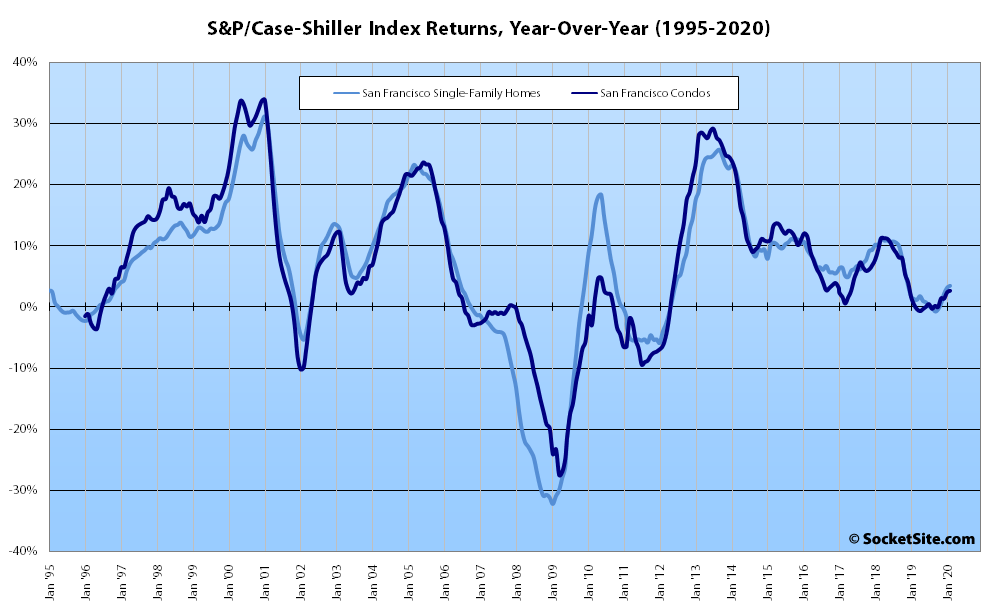 Having slipped in January, the S&P CoreLogic Case-Shiller Index for single-family home values within the San Francisco Metropolitan Area – which includes the East Bay, North Bay and Peninsula – inched up 0.9 percent in February to within one (1) percent of last June's peak, prior to the widespread "governmental suppression of economic activity in response to the COVID-19 pandemic" which took hold in March.
At a more granular level, the index for the bottom, least expensive, third of the market inched up 0.6 percent in February to within 0.5 percent of its peak in the third quarter of last year; the index for the middle third of the market inched up 0.8 percent but remained 1.8 percent below its peak in mid-2018; and while the index for the top third of the market ticked up 1.4 percent in February, it was 2.3 percent below its peak last June.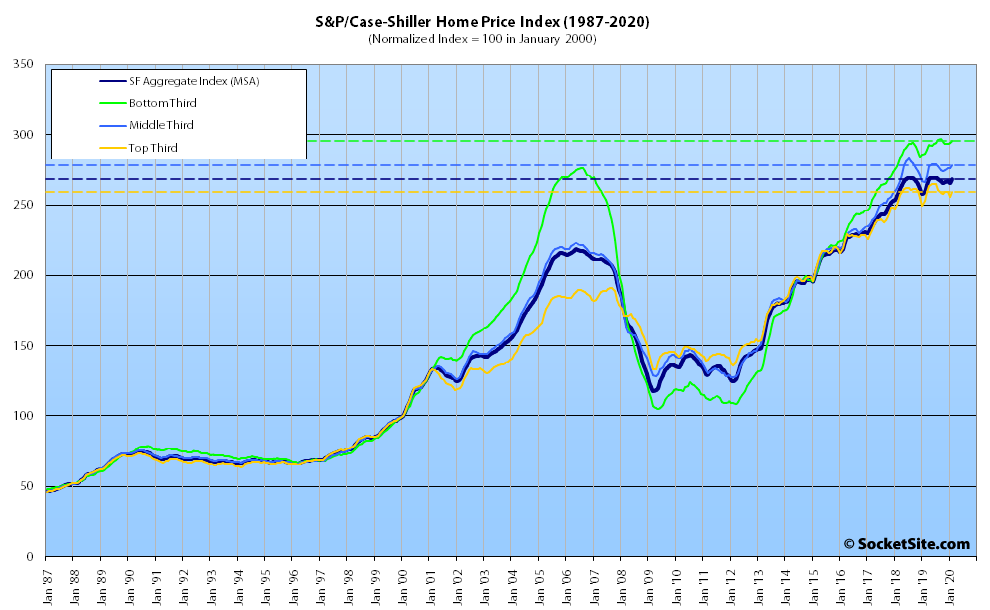 At the same time, the index for Bay Area condo values inched up 0.9 percent in February but was still 2.7 percent below its peak in July of last year.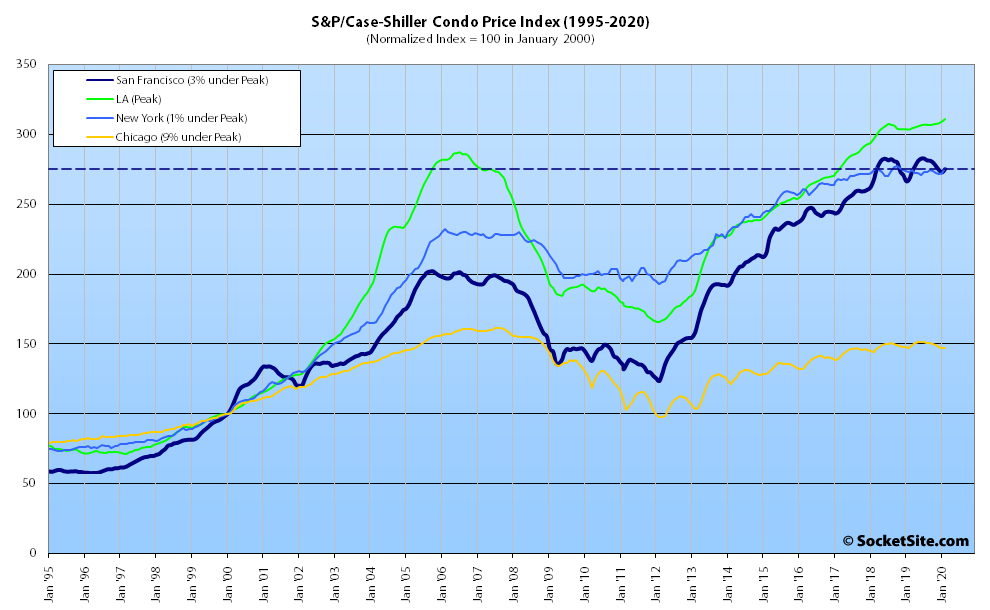 Across the nation, Phoenix was still leading the way in terms of home price gains in February, up 7.5 percent on a year-over-year basis, followed by Seattle (up 6.0 percent), Tampa and Charlotte (which were both up 5.2 percent, year-over-year).  And the index for Las Vegas was running 3.5 percent higher versus the same time last year (versus a 3.4 percent year-over-year gain in San Francisco and an average year-over-year gain of 4.2 percent nationwide).
But once again, today's report is based on transactions through the end of February, prior to much of the U.S. economy being shuttered in March.
Our standard SocketSite S&P/Case-Shiller footnote: The S&P/Case-Shiller home price indices include San Francisco, San Mateo, Marin, Contra Costa and Alameda in the "San Francisco" index (i.e., greater MSA) and are imperfect in factoring out changes in property values due to improvements versus appreciation (although they try their best).