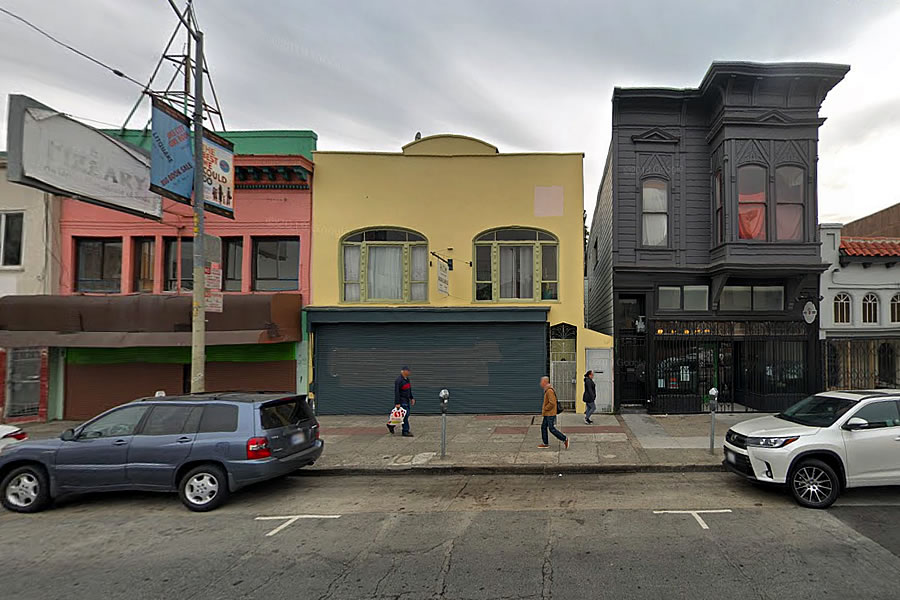 Plans for a new six-story building to rise at 2955 Mission Street, which is one door down from the proposed modern addition to rise atop the historic building at 2965-2967 Mission Street in the Mission, are in the works.
And as newly rendered by Sternberg Benjamin Architects, the 65-foot-tall building as envisioned would yield 13 condos over 2,655 square feet of ground floor retail space and a garage for 3 cars with its entrance via Lilac Street behind.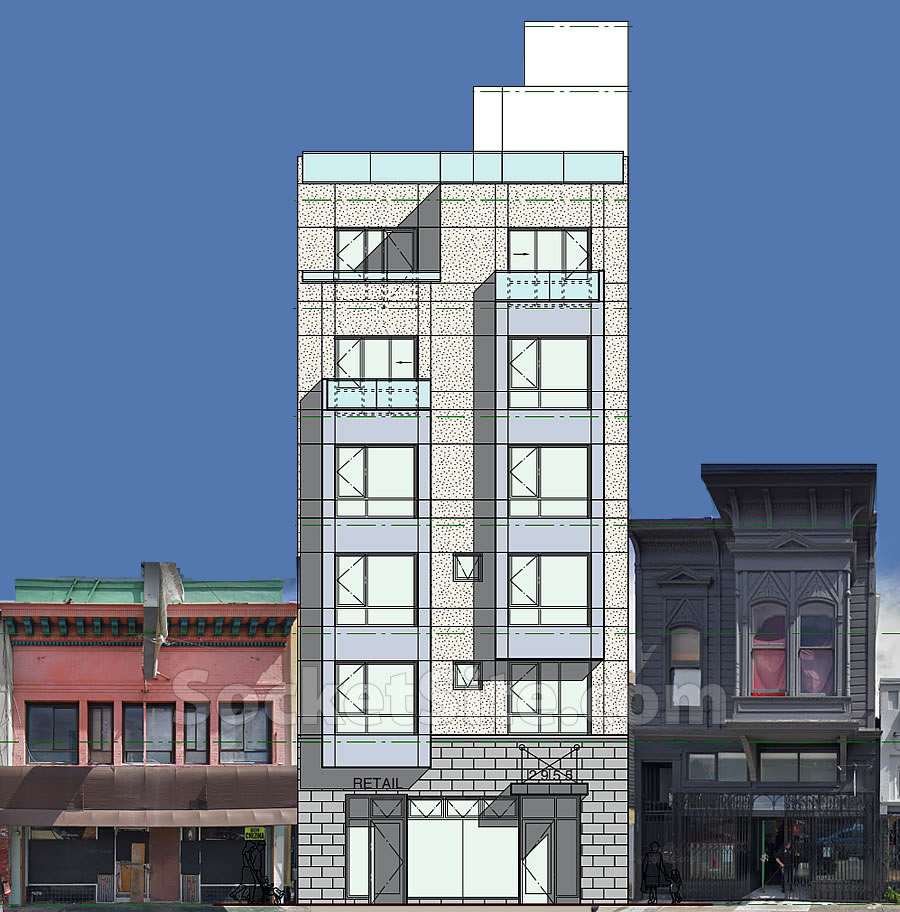 And while the site is zoned for development up to 65 feet in height along Mission, the project team is planning to seek a State Density Bonus to allow for the development to rise over 45 feet in height within 15 feet of Lilac Street and to significantly reduce the size of its otherwise required rear yard.
We'll keep you posted and plugged-in.