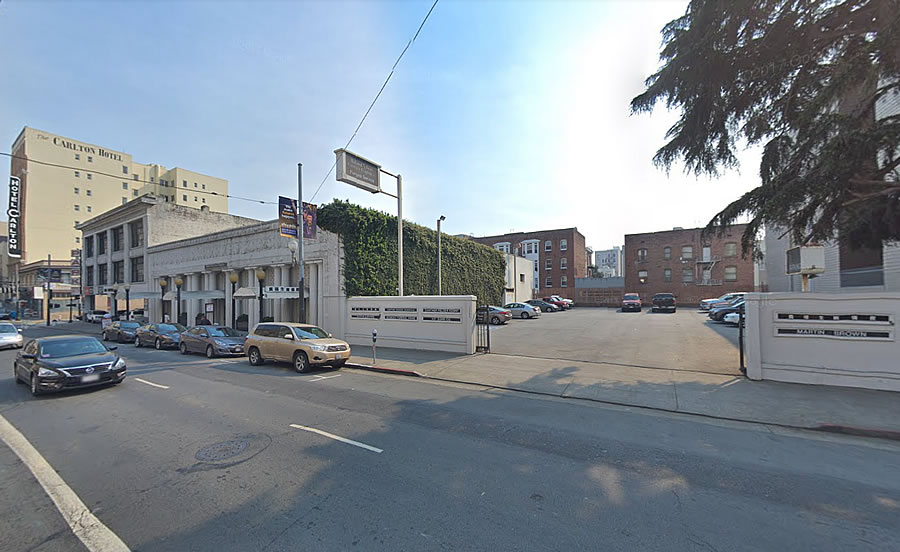 As we first revealed earlier this year:
Plans for a 12-story infill building to rise up to 125 feet in height on the site of the Polk Gulch funeral home at 1123 Sutter Street (Halsted N. Gray-Carew & English) have been drafted.

While the columned façade of the funeral home would be preserved, the space behind would be converted into 5,600 square feet of retail space, with an adjacent 3,200-square-foot space for a child care center and residential units above, as massed by BAR Architects for the development team, Martin Building, below.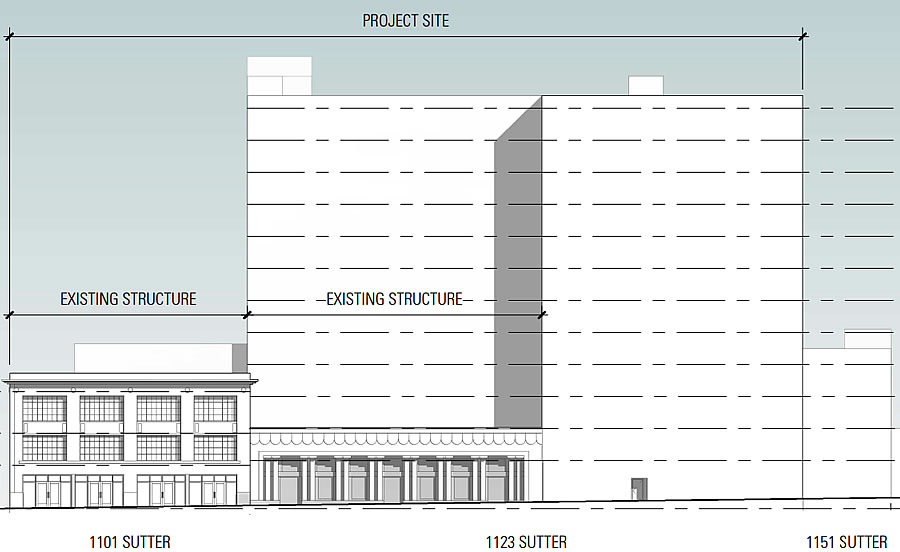 In addition, the adjacent parking garage on the corner of (1101) Sutter and Larkin, which has been deemed a potential historic resource, would be gutted, its ground floor converted into 5,000 square feet of office space (and the new building's lobby), with apartments and a new amenity and deck space addition above.

The overall development would yield a total of 197 new apartments (a mix of 41 studios, 75 one-bedrooms and 81 twos) as envisioned, with basement parking for 90 cars, along with the retail, office and child care spaces outlined above. We'll keep you posted and plugged-in.
The draft plans have since been supersized by way of a requested State Density Bonus and newly rendered by David Baker Architects.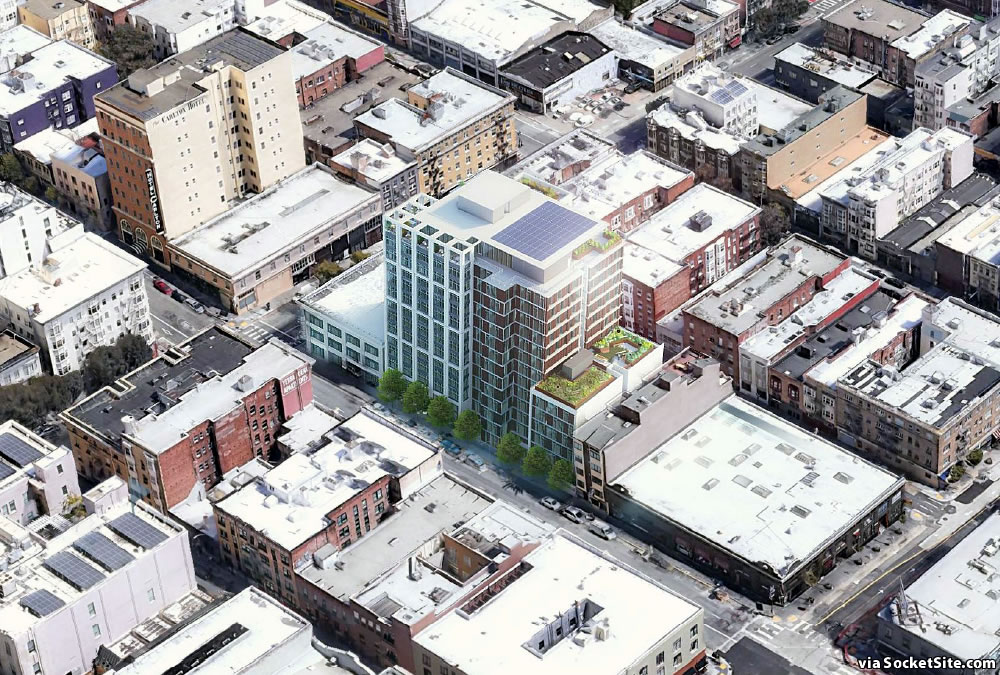 And as now formally proposed, a 14-story tower could rise up to 150 feet in height upon the mortuary parcel, with 185 apartments over a ground floor of restaurant and retail space, an additional 16 apartments within the redeveloped parking garage structure next door, and basement garage for 59 cars and around 230 bikes fronting Hemlock Street.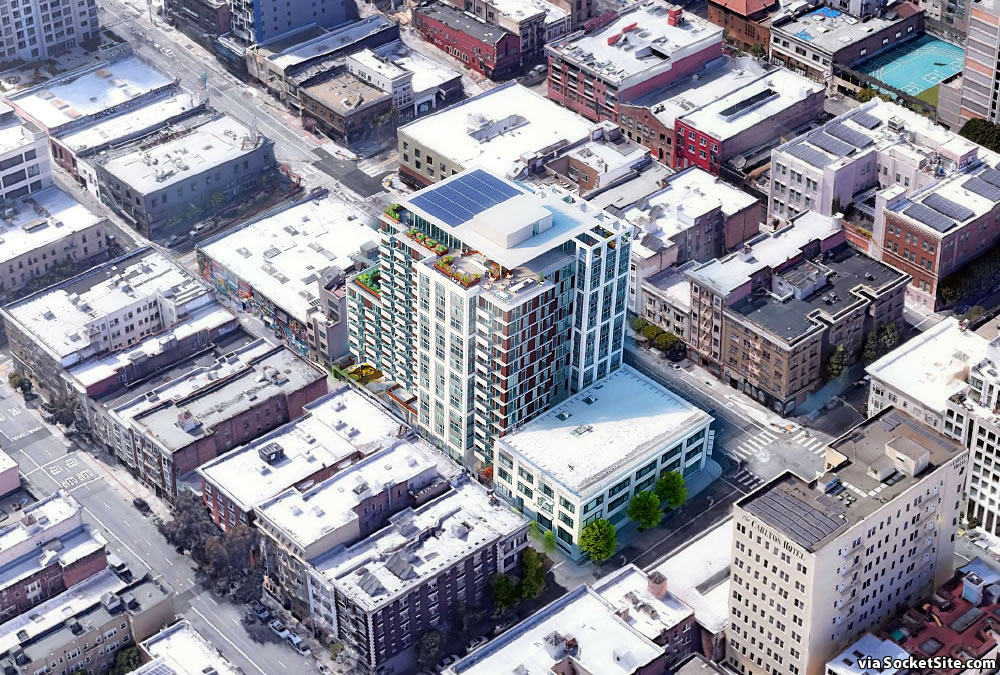 The envisioned deck space addition above the historic parking garage structure has been eliminated in favor of a mid-block roofdeck on a stepped-down section of the new building along with outdoor space atop the full building.  And yes, the columned façade of the funeral home is now history, versus historic, as well.