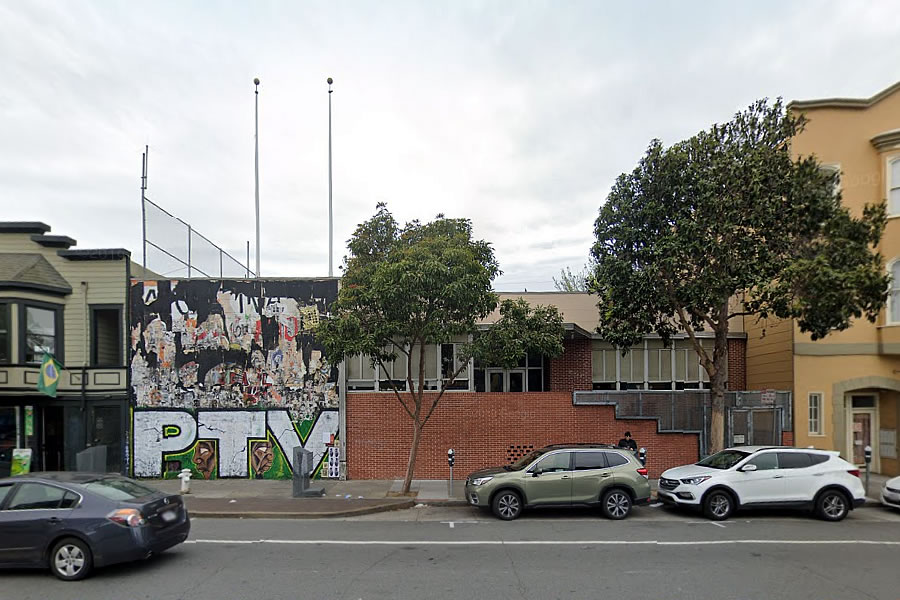 Having hit the market with an $8.4 million price tag early last year, as we first reported at the time, the former Mission Police Station and jail at 1240 Valencia Street, between 23rd and 24th, has finally sold to Mission Neighborhood Center (MNC), a local non-profit, and closed escrow with a $6.8 million contract price.
In the near-term, MNC is planning to convert the roughly 8,000-square-foot building – which was decommissioned in 1994, acquired by way of a surplus site auction for $560,000 in March of 1997 and converted into a private live-work space for the Tomb family – into preschool, infant-toddler and Head Start classroom facilities.
And yes, as the building sits on an 11,774-square-foot lot which is zoned for development up to 55 feet in height, MNC will be exploring "the option of developing affordable housing on the location in the future." We'll keep you posted and plugged-in.