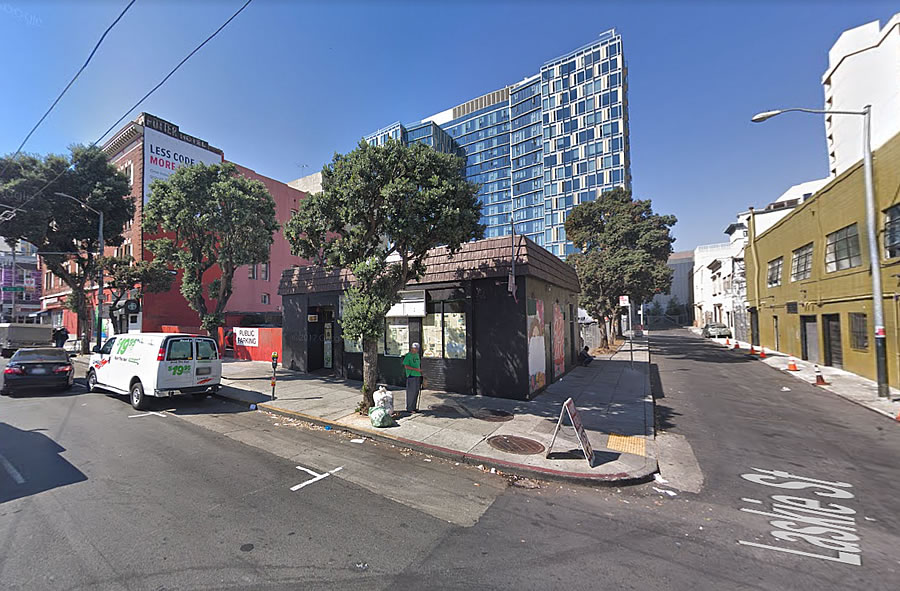 While plans for a 21-story building to rise up to 200 feet in height on the SoMa parcel upon which the since shuttered SF Pizza Café and parking lot at the corner of Mission and Laskie, between 8th and 9th Streets, were approved back in the fourth quarter of 2016, the ground has yet to be broken.
And while the development had been "on hold," IwamotoScott Architecture was engaged to redesign the approved project, eliminating the previously proposed 15-foot setback along Mission Street, adding 22 units to the project for a total of 321 (25 percent of which will be offered at below market rates) and adopting a decidedly more contemporary aesthetic, eliminating the previous use of brick.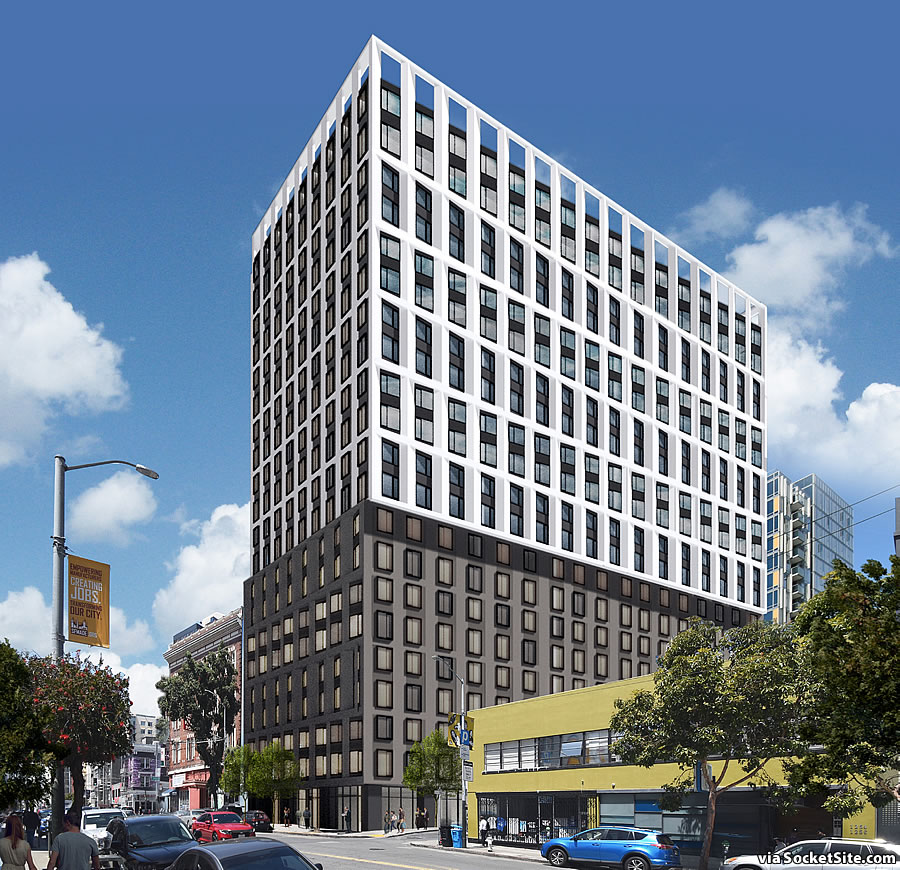 With the changes expected to be administratively approved by San Francisco's Zoning Administrator, the preliminary review of which has already been completed, the building permits for the 1270 Mission Street project have just been approved by the City.  And yes, the development has been newly rendered with a Gus's Community Market fronting Mission.
UPDATE (9/18): But while rendered with a Gus's Community Market, according to Gus's team, the owners of said market haven't discussed opening a store in that location and don't intend to move into the space after its completion.