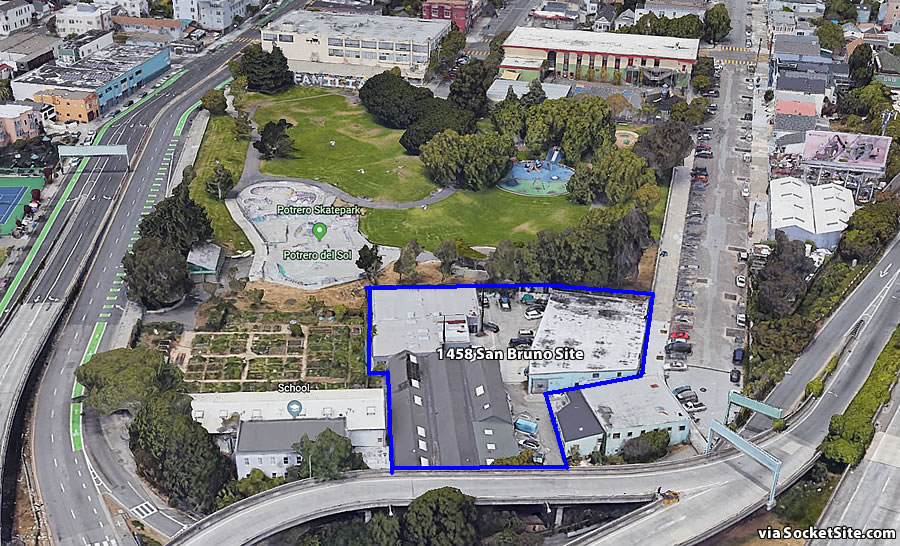 In a move which shouldn't catch any plugged-in readers by surprise, plans for 7-story development to rise upon the 1458 San Bruno Avenue parcel, adjacent to Potrero del Sol Park and the Meadows Livingstone School, on the southeastern edge of the Mission, have been drafted.
As envisioned, the three industrial buildings on the site, tenants of which currently include the Tiny Telephone recording studio and Parachute Creative, would be razed to make way for the new development.
And while the site is currently only zoned for development up to 40 feet in height, the project team is planning to claim a State Density Bonus in order to build up to 70 feet in height and yield 205 units of housing (a mix of 122 studios and 83 two-bedrooms), with 23 of the units to be offered at below market rates (BMR) and no off-street parking for any cars.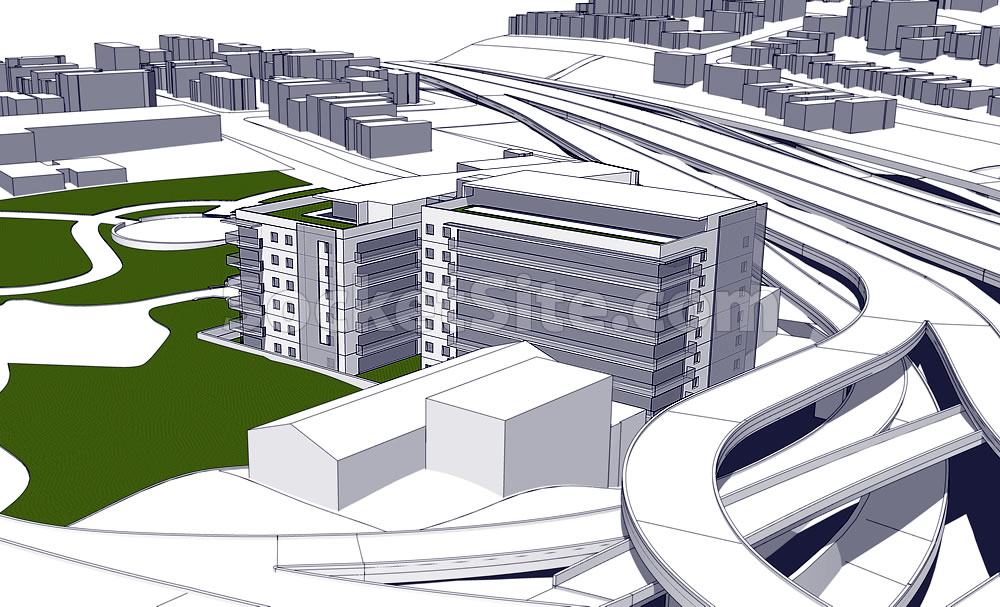 We'll keep you posted and plugged-in.