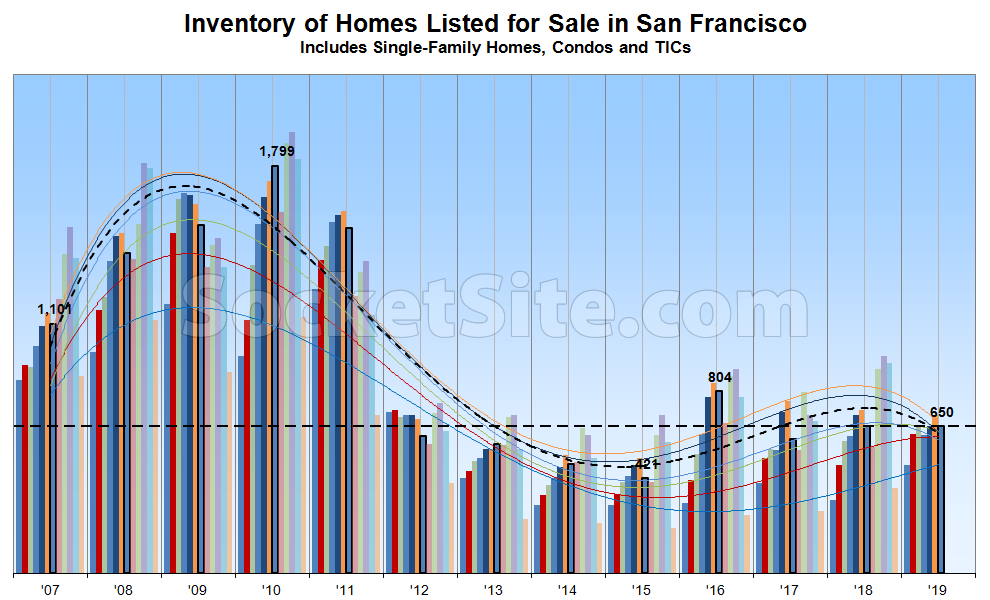 While the number of homes listed for sale in San Francisco hit a seasonal peak last month, inventory levels ticked up 12 percent over the past post-holiday week to 650, which is even with the same time last year.
At the same time, the percentage of active listings in San Francisco which have undergone at least one price reduction has ticked up to 20 percent, which is two (2) percentage points higher than at the same time last year, while the percentage of homes on the market with a price tag of a million dollars or less is holding at 29 percent (which is five (5) percent points lower).
And with contract activity over the past three weeks having dropped anew, the pace of sales in San Francisco is now running over 10 percent lower on a year-over-year basis, which shouldn't catch any plugged-in readers by surprise.