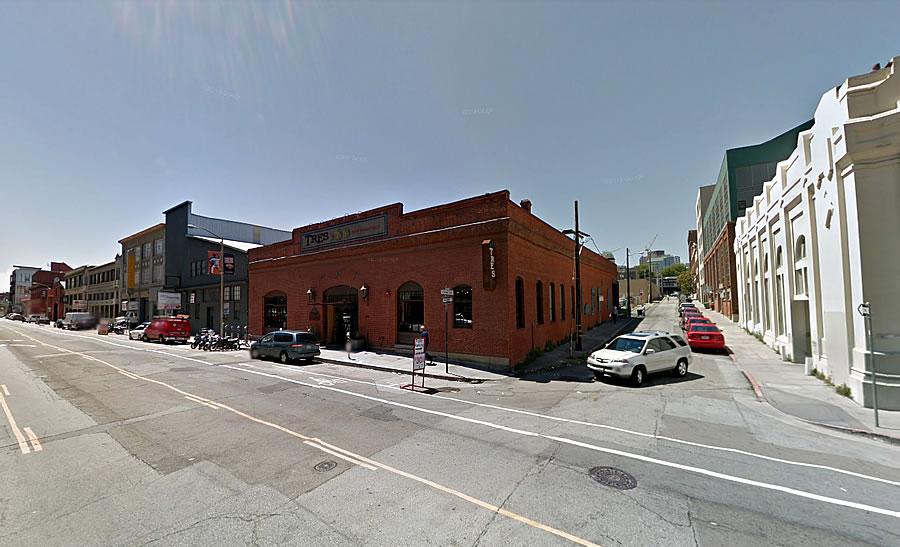 While limited by its historic façade, which would be preserved as proposed, plans to redevelop the Central SoMa parcel at 130 Townsend Street, upon which the Inglenook Vineyard warehouse building turned Tres SF currently sits, have been drawn.
As envisioned, a four-story "addition" would rise up to 65 feet in height behind the existing building's façade. And while rendered with the existing "Tres" signage, the redevelopment would actually yield 42,250 square feet of office space, with an 1,800 square foot storefront fronting Townsend and no restaurant behind.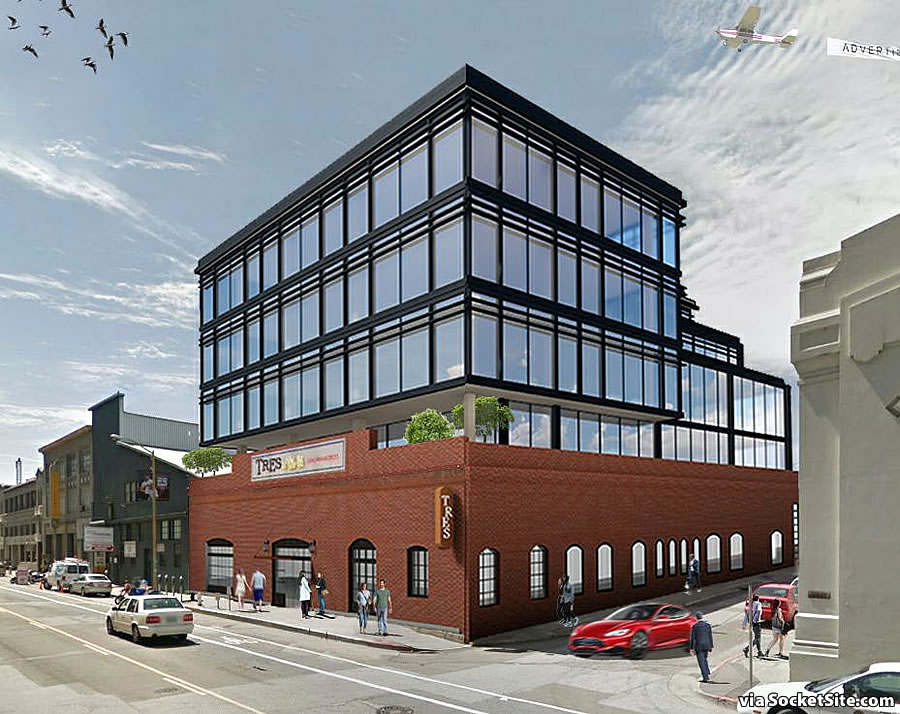 In addition, a five-story building would rise on the parking lot parcel behind Tres (130 Stanford Street), with 49,030 square feet of office space, with an expansive rooftop terrace, as well.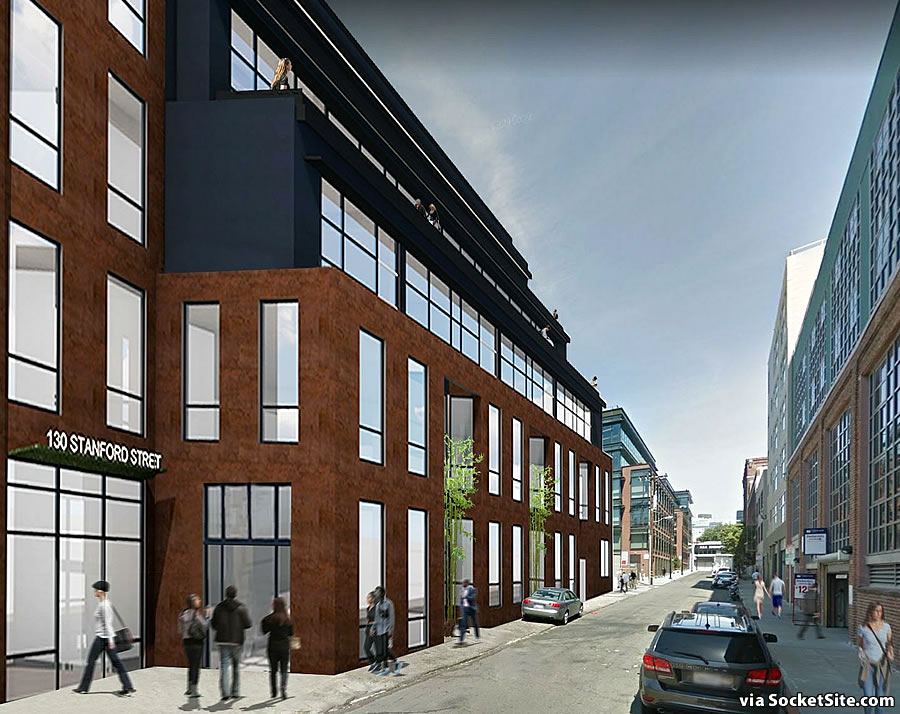 And while the development would yield a total of 91,280 square feet of new office space and appear as a single project, it is being designed by Stanton Architecture as two separate buildings, with separate systems, entrances and walls. And as such, the two buildings could individually qualify as "small office" projects under San Francisco's Proposition M.