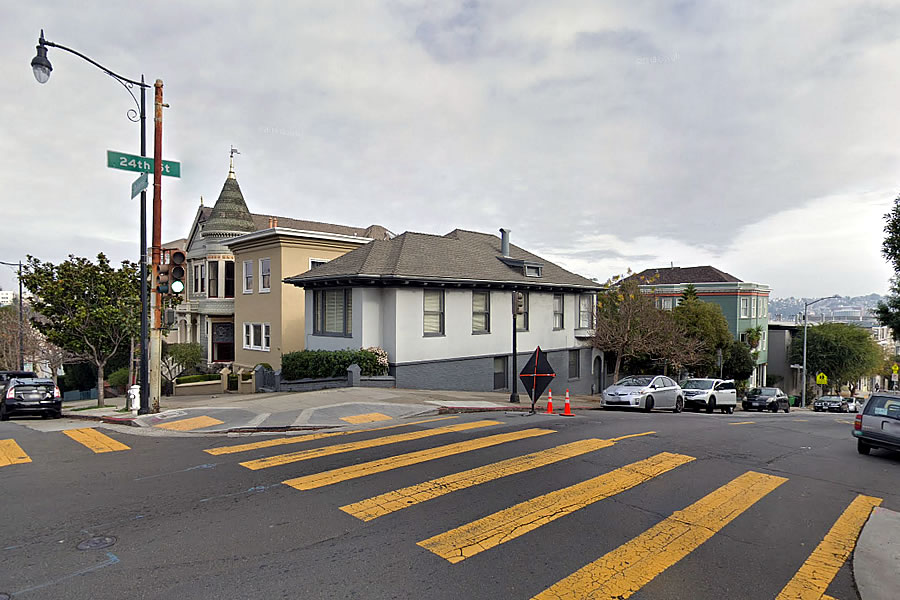 Purchased for $2.01 million at the end of last year, plans to raze the "darling detached home with tremendous potential, sitting on a deep corner lot in a dream location," with "peek-a-boo downtown views" at 1099 Dolores Street, five blocks up from Dolores Park but technically Noe Valley versus Dolores Heights, are in the works.
And as envisioned, a modern four-story duplex designed by Winder Gibson Architects would rise on the 2,900-square-foot site.
The new building would yield a little over 5,000 square feet of finished living space, primarily allocated to a four-bedroom unit across the top three floors and not including the two garages nor decking with greatly upgraded views.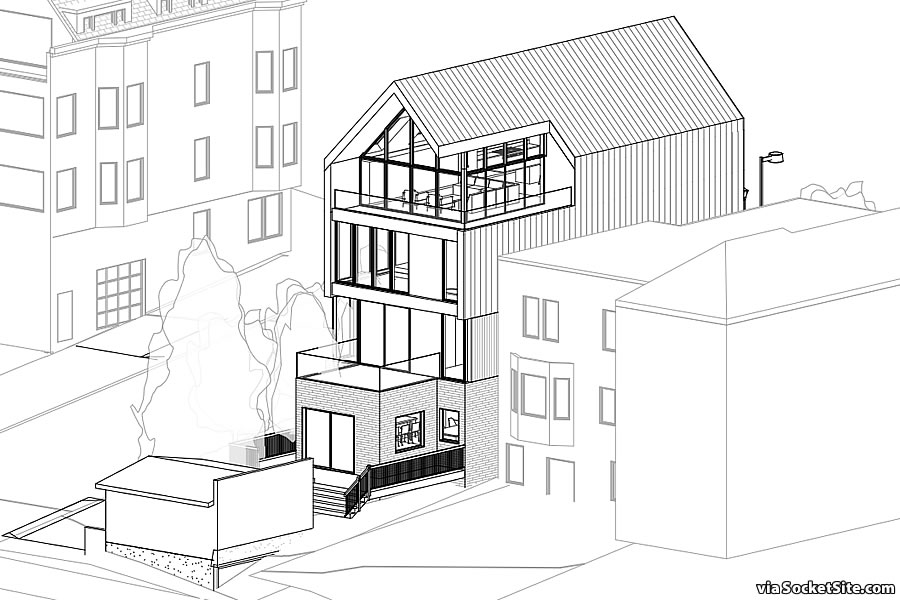 Planning will need to grant permission to demolish the existing home, with the project team arguing that there is "no practical reason to retain any portion of the existing structure." And no, the estimated construction cost of "$885,000," per the requested building permit and any permit-based reporting, isn't within the realm of reality.