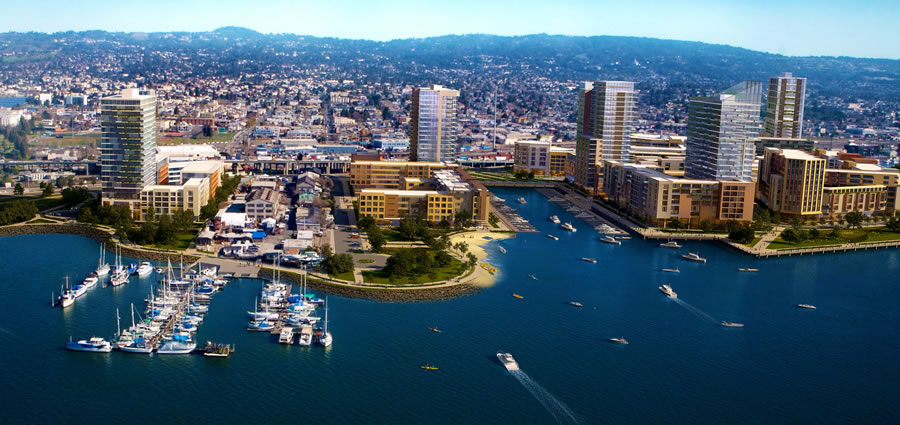 With only 241 of the fully-entitled project's 3,100 units of housing to rise on the Brooklyn Basin site along Oakland's waterfront currently under construction, the Signature Development Group is now seeking approval to add another 600 apartments to the project's total.
As proposed, the additional units could be "accommodated" within the building envelopes for the development as already approved, without any changes to heights, massings or setbacks. But if approved, the overall timeline to complete the Brooklyn Basin development, which was expected to be completed by 2029, would be extended to 2038.
In addition to the increased density, Signature's proposed changes also include an additional 158 boat slips around the future Shoreline Park, a new water taxi loading dock, and the potential flexibility to shift the approved locations of the development's five towers which are currently entitled to rise up to 240 feet apiece.
Oakland's Planning Commission will comment, but not act, on the proposed amendments to the previously approved development agreement for the Brooklyn Basin site, and its potential impacts, tomorrow, October 17. A Supplemental Environmental Impact Report (SEIR) for the project, which would need to be approved, is expected to be published in the first or second quarter of 2019.