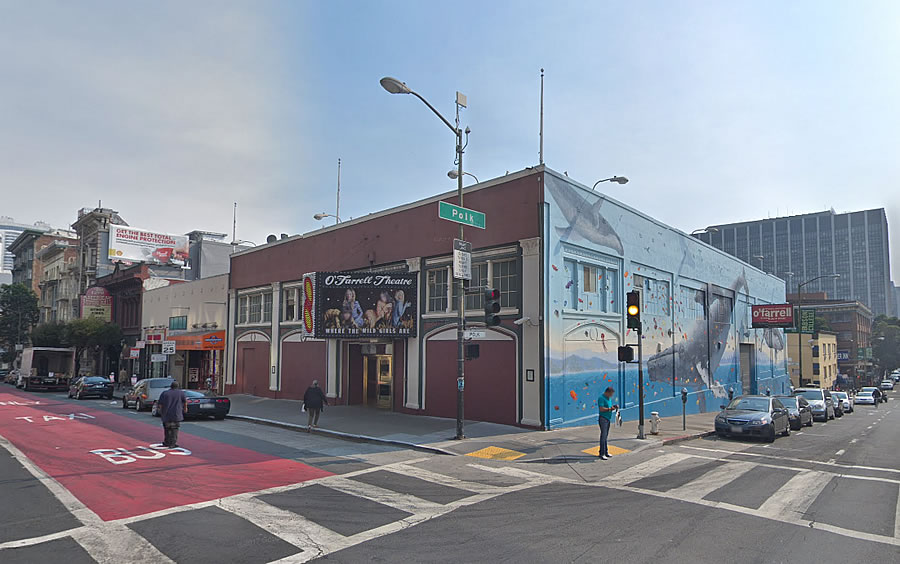 Having opened as an X-rated theater and porn studio in 1969 and subsequently transitioned into the infamous "close-contact" strip club, with multiple themed rooms and live shows, it remains today, the former Pontiac dealership turned Mitchell Brothers O'Farrell Theatre at 895 O'Farrell Street is now quietly for sale without a set price or available for lease at $39,000 a month.
As noted in the offering materials for the "bar" which are now making the rounds, the theater's 9,600-square-foot parcel on the southeast corner of Polk is zoned for development up to 130 feet in height and doesn't appear to be encumbered by an existing long-term lease. And we'll add, the building hasn't (yet) been designated as a historic resource.
We'll keep you posted and plugged-in.