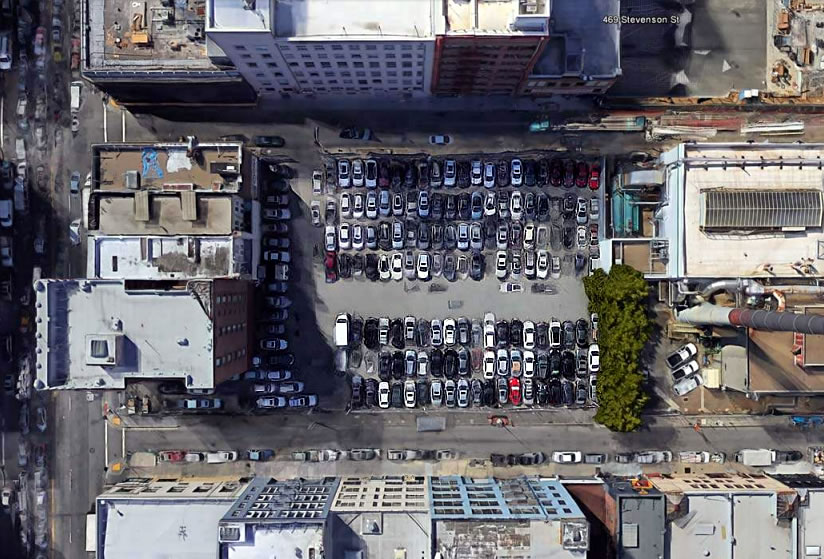 While plans for a new Mid-Market tower to rise on Nordstrom's underdeveloped parking lot parcel at 469 Stevenson Street continue to move forward, it would appear as though the expected height of said tower has been reduced by 22 percent.
Originally envisioned to rise up to 366 feet in height, a recent set of elevations drafted by Solomon Cordwell Buenz (SCB) for the project team has the tower reaching a height of 284 feet, which is still 124 feet above the existing 160-foot height limit for the site and for which California's Density Bonus law would need to be invoked.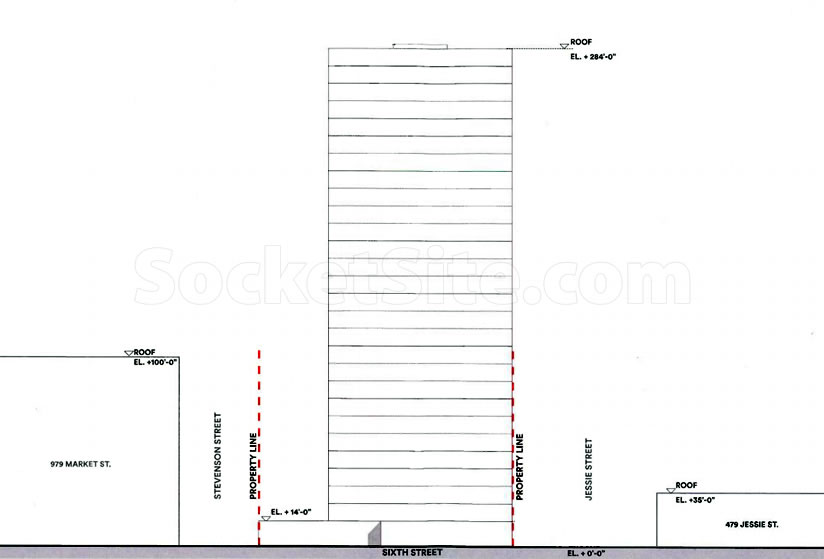 At the same time, the unit count for the (squatter) tower has been increased from 454 to 468, the majority of which (74 percent) would be one-bedrooms, with parking for 234 cars, nearly 22,000 square feet of open space (including a new solarium and terrace atop the tower's 14-foot-tall podium), and 5,500 square feet of ground floor retail space intended "to enliven" the development's frontages along Stevenson and Jessie Streets.
We'll keep you posted and plugged-in.