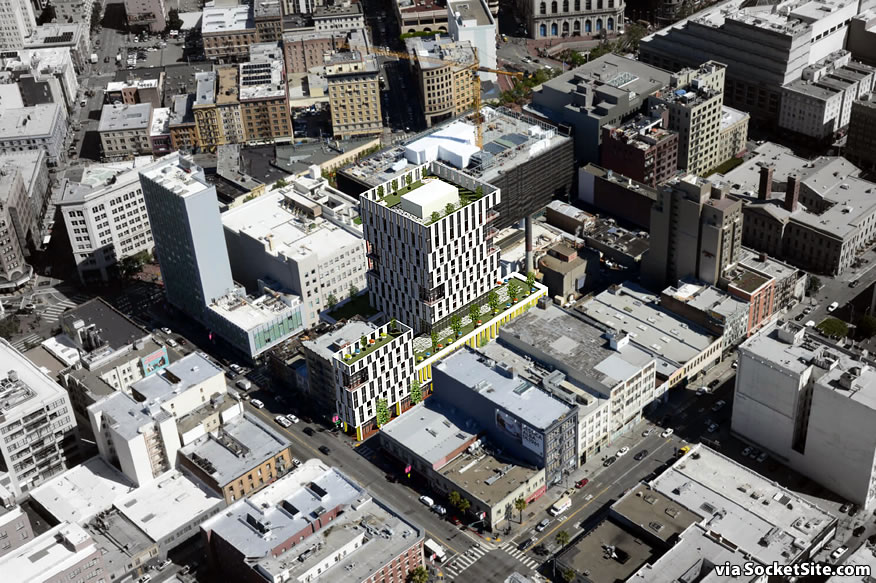 With Nordstrom Inc. having inked a deal to sell its parking lot parcel for 176 cars at 469 Stevenson Street, between Fifth and Sixth, plans to develop the underdeveloped Mid-Market site have been drawn.
As rendered by Mark Cavagnero Associates above, a 16-story development could yield around 330 units of housing over 4,800 square feet of ground floor retail space and a 168-car garage upon the site which is only zoned for development up to 160 feet in height.
But in fact, the project team is planning to invoke California's Density Bonus law in order to build up to 454 units of housing and much higher than principally allowed.
We'll keep you posted and plugged-in as the plans progress.
UPDATE (11/28): Proposed 454-Unit Mid-Market Development Newly Massed