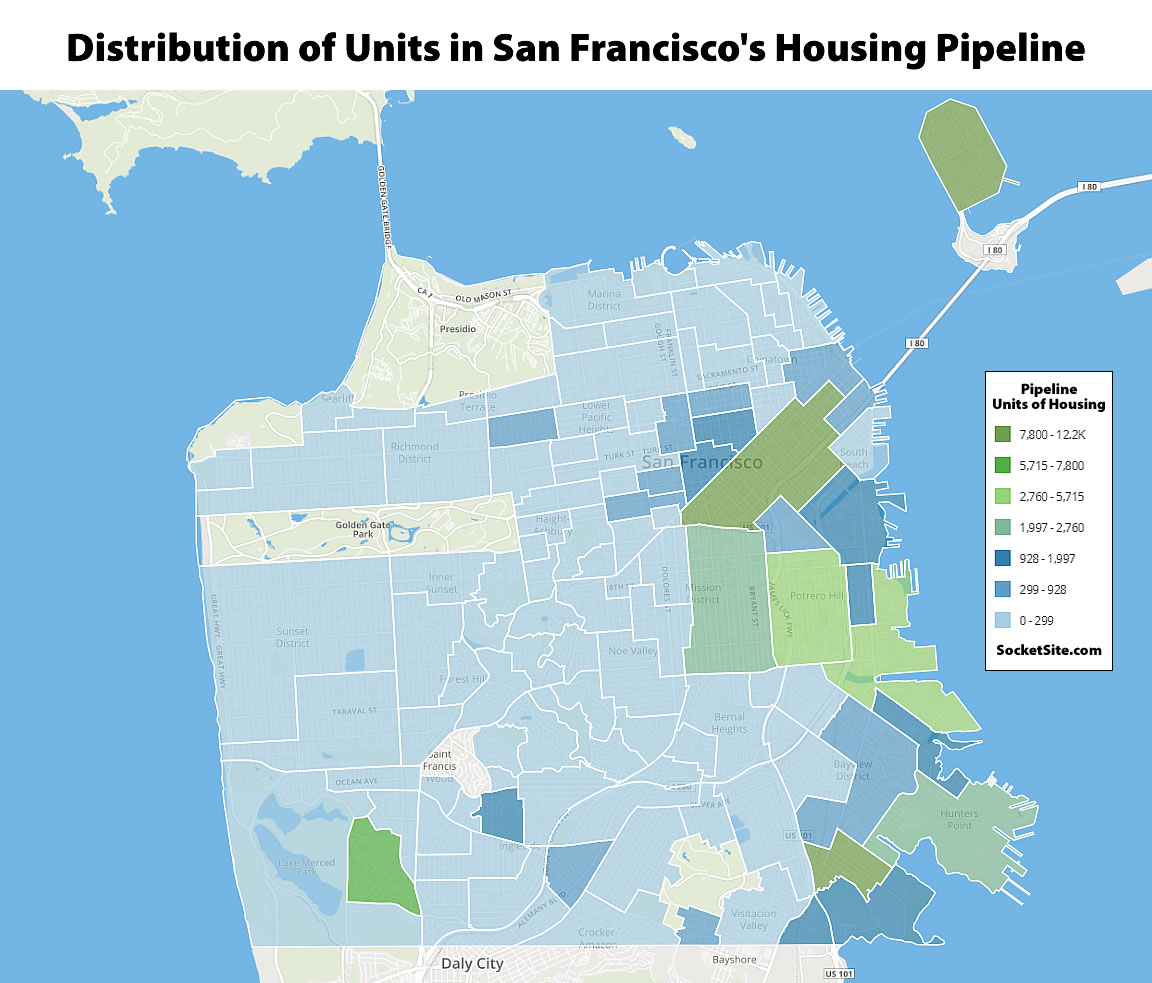 As we reported earlier this week, there are now nearly 70,000 units of housing in San Francisco's overall pipeline of development, which includes all units which are under construction, permitted to break ground, entitled to be built or simply proposed.
And as newly mapped below, said pipeline includes 7,100 units which are currently under construction in San Francisco, which is 19 percent below the current cycle peak of 8,800 units under construction in the third quarter of 2015 but nearly 25 percent above the 10-year average and 13 percent more than at the end of last year.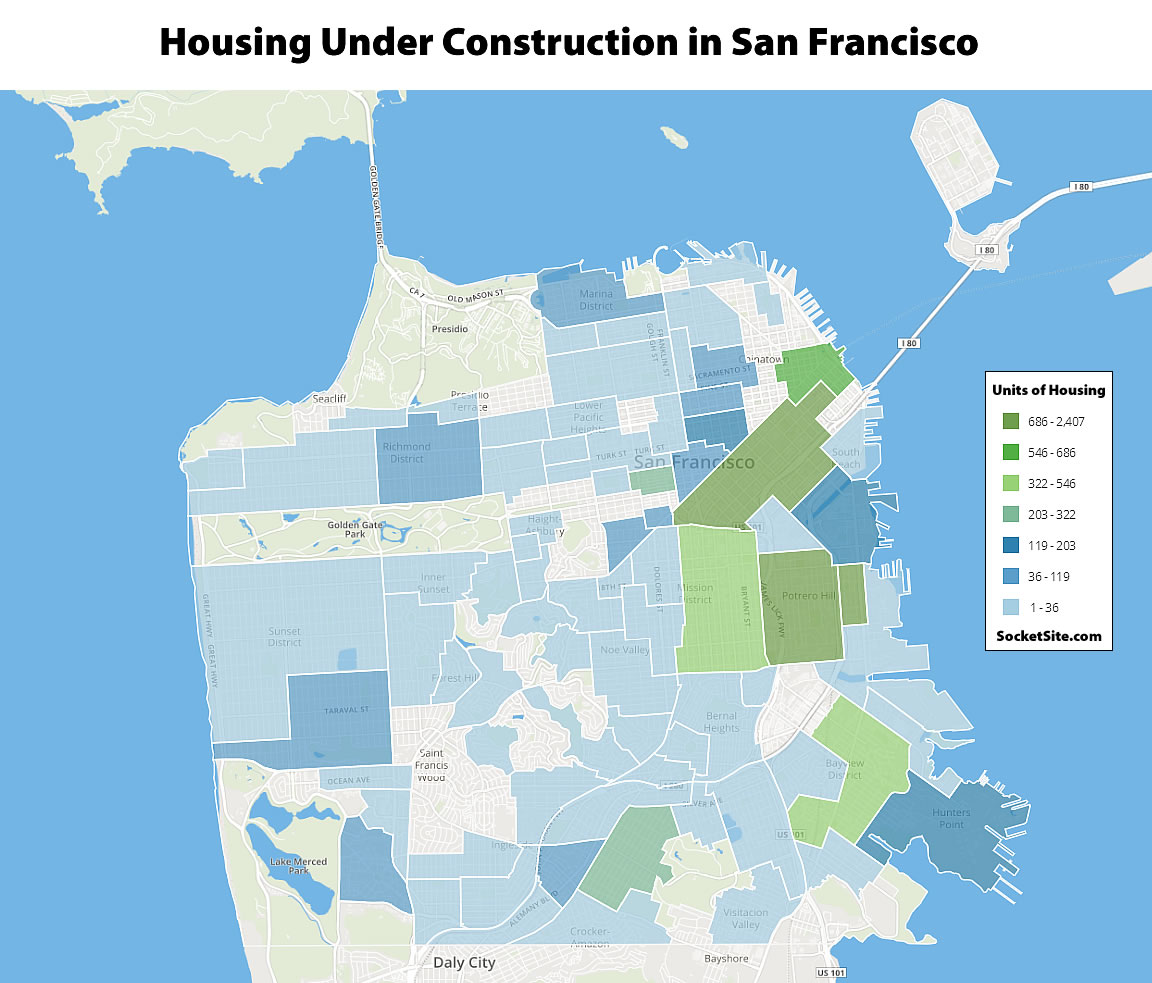 And no, construction isn't evenly distributed throughout the city nor is the pipeline of development overall.