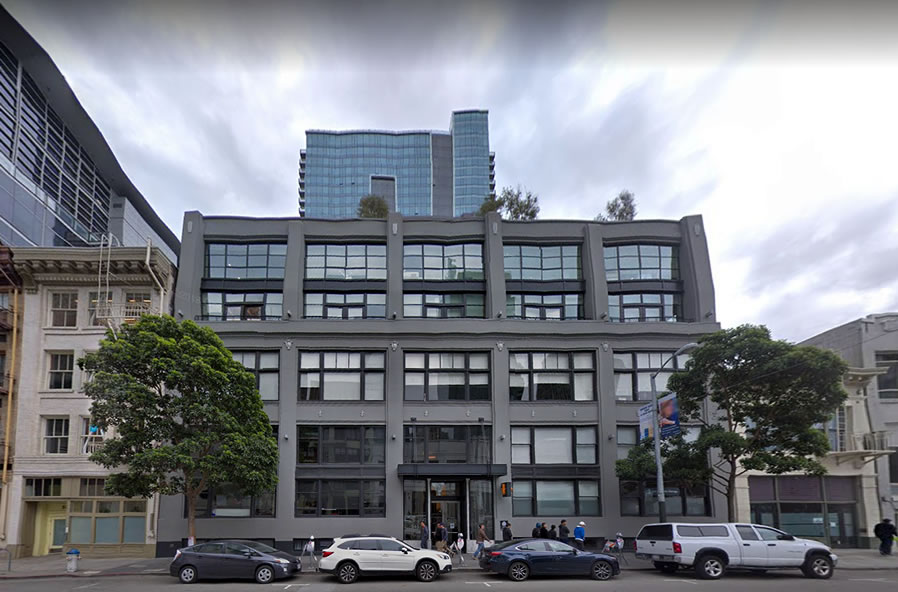 As envisioned, a 350-foot-tall tower could rise on the little 4,000-square-foot parking lot behind the four-story office building at 543 Howard (a.k.a. 48 Tehama Street).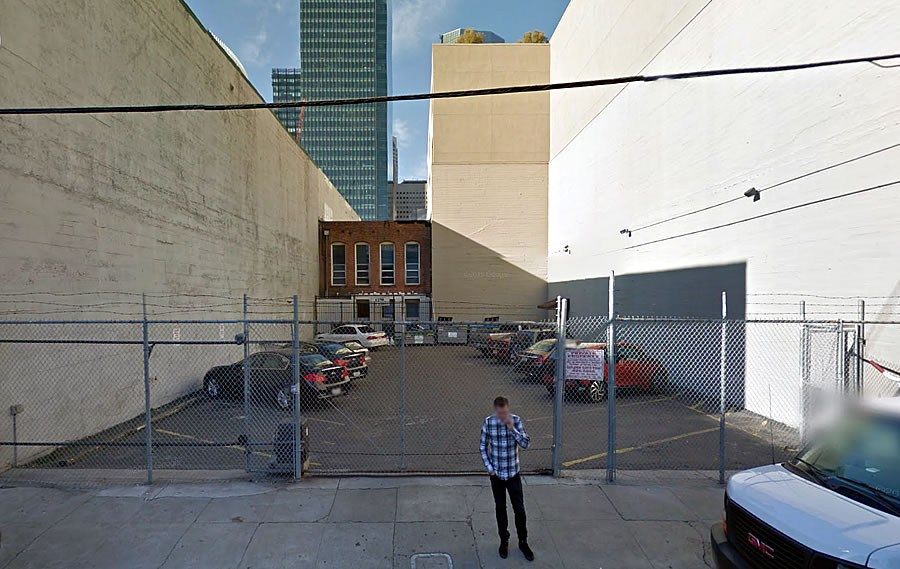 While designed as a stand-alone structure, the 350-foot-tall "addition" would be connected to 543 Howard at its basement and ground floor and cantilevered over the existing building by 27 feet above the 90-foot mark.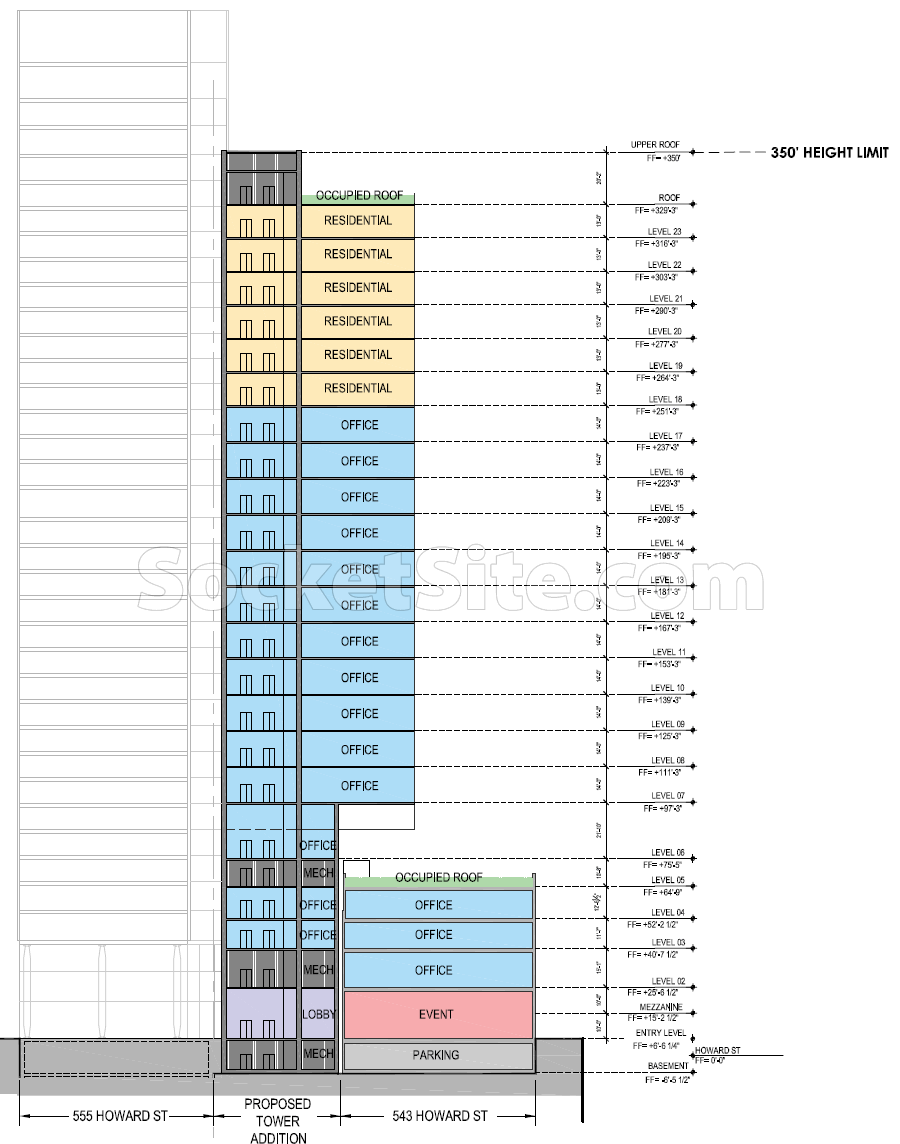 As such, the 23-story addition could yield 49,500 square feet of new office space over a double-height lobby; six (6) full-floor residential units atop the new tower; 11,000 square feet of new event/retail space on the ground floor of the existing building and a 3,500-square-foot POPOS (Privately Owned Public Open Space) atop the low-rise.
And yes, the proposed addition would rise directly adjacent to the approved 385-foot-tall Renzo Piano tower to rise at 555 Howard and across from 33 Tehama as seen in the background above.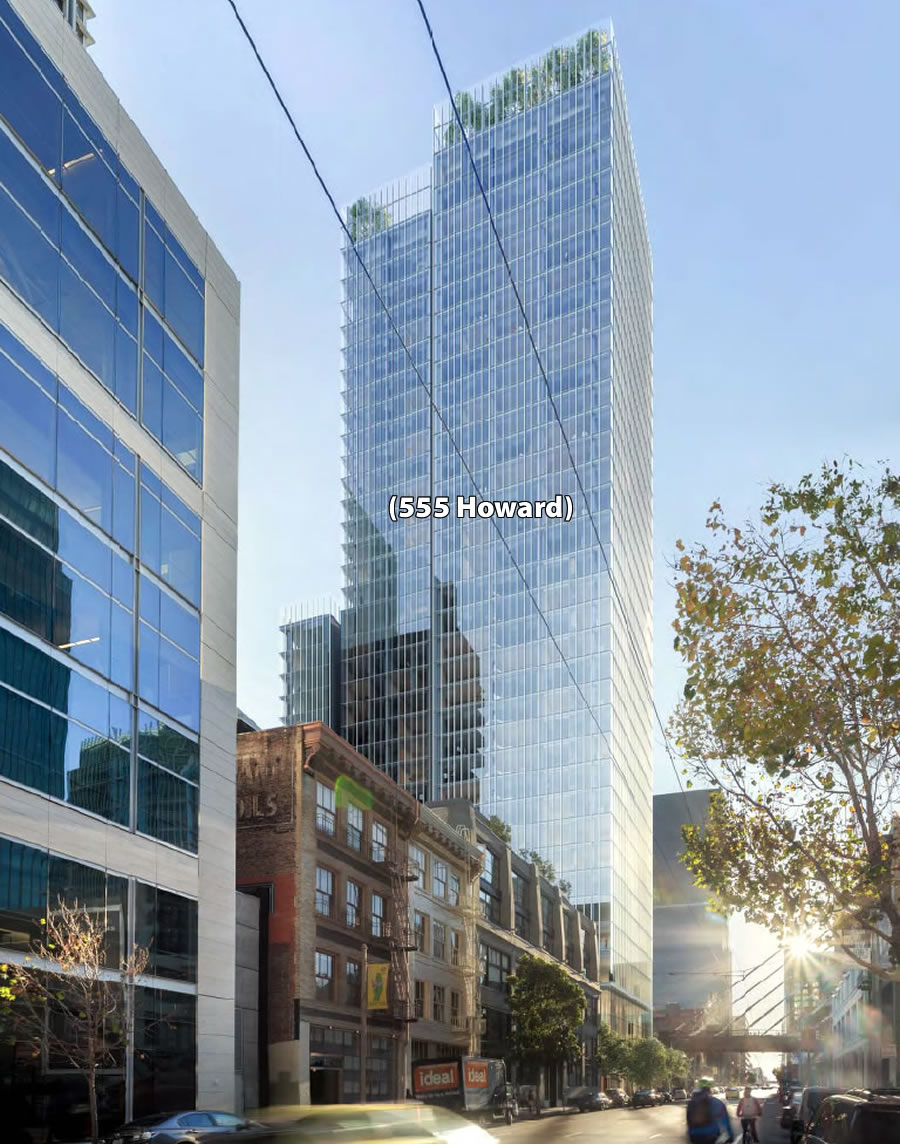 We'll keep you posted and plugged-in.