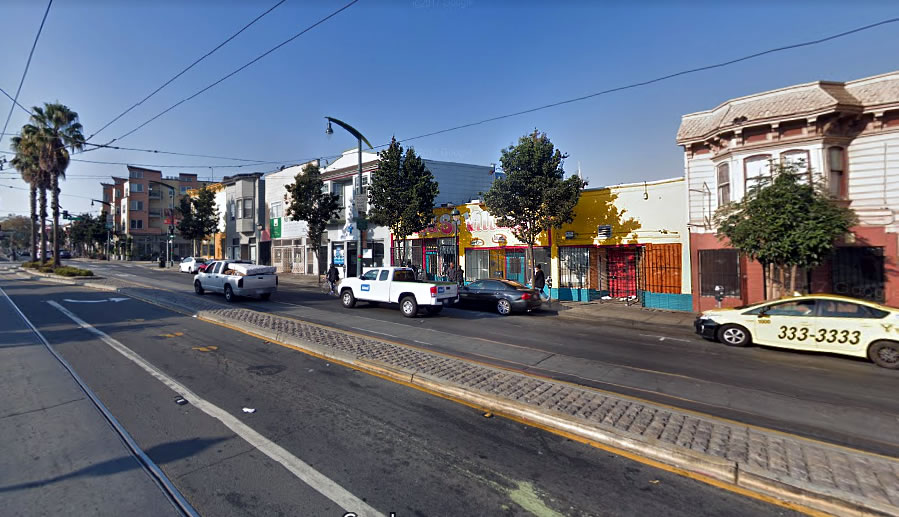 As originally envisioned and proposed, the vacant "3rd Street Village" building at 4712-4729 3rd Street, in the heart of Bayview, was to be razed in order for a three-story residential care facility with 24 rooms for the elderly to rise on the site.
Instead, permits for a four-story development, with 13 two-bedroom condos over a 1,200-square-foot retail space and no off-street parking, save for a storage room for 13 bikes, have been approved.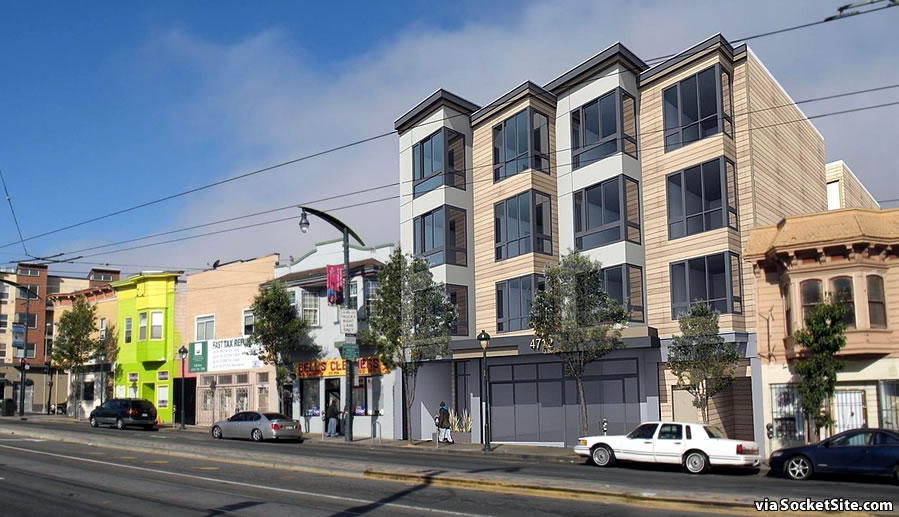 And with a demolition permit having been approved, but not yet funded, as well, the parcel and plans are now on the market with a $2.59 million price tag.