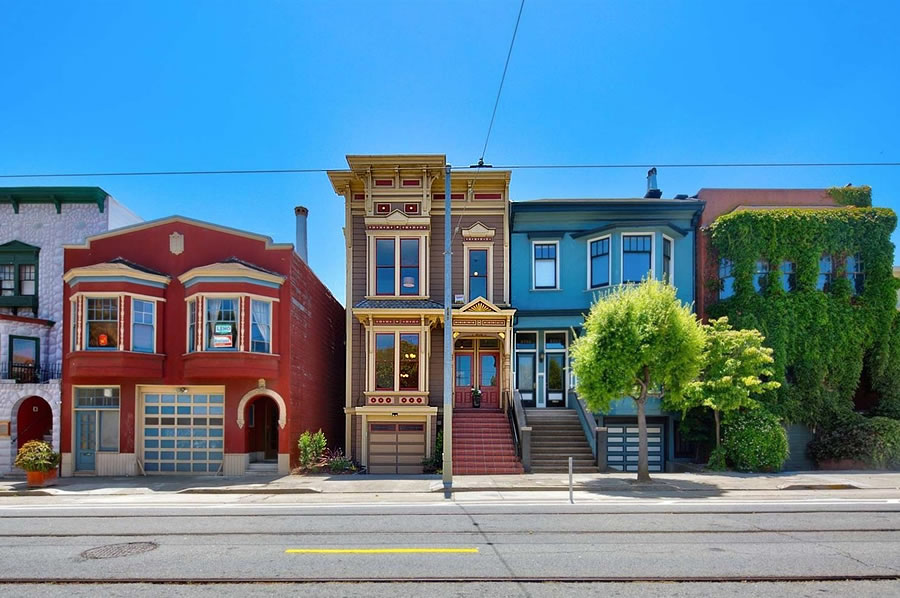 If the whitewashing of ornate detailing and original woodwork in the name of modernizing drives you crazy, now's the time to look away.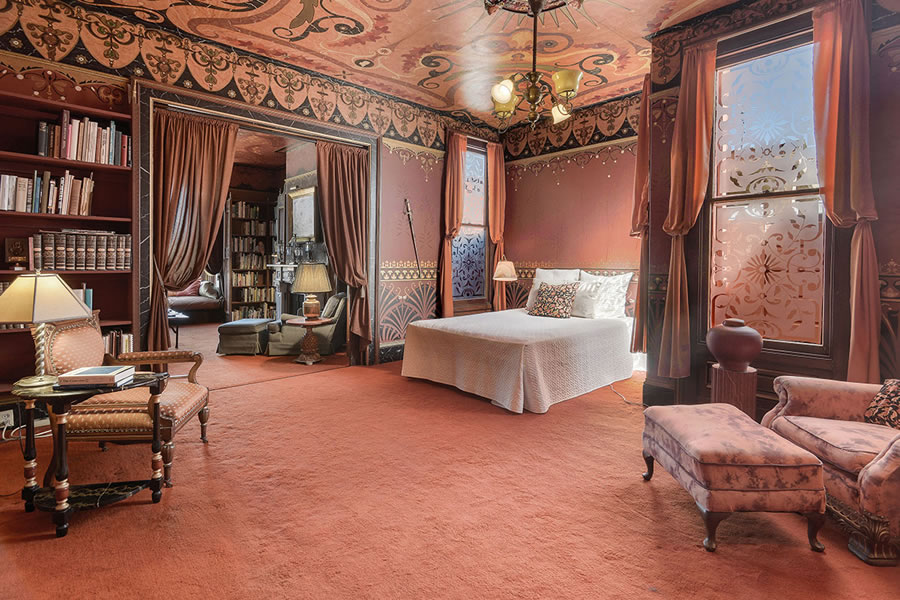 Purchased for $2.55 million last year, the "Exceptional Eureka Valley Home" at 3751-3753 17th Street, which had been "lovingly curated" by the same owner for over 40 years, has since been remodeled.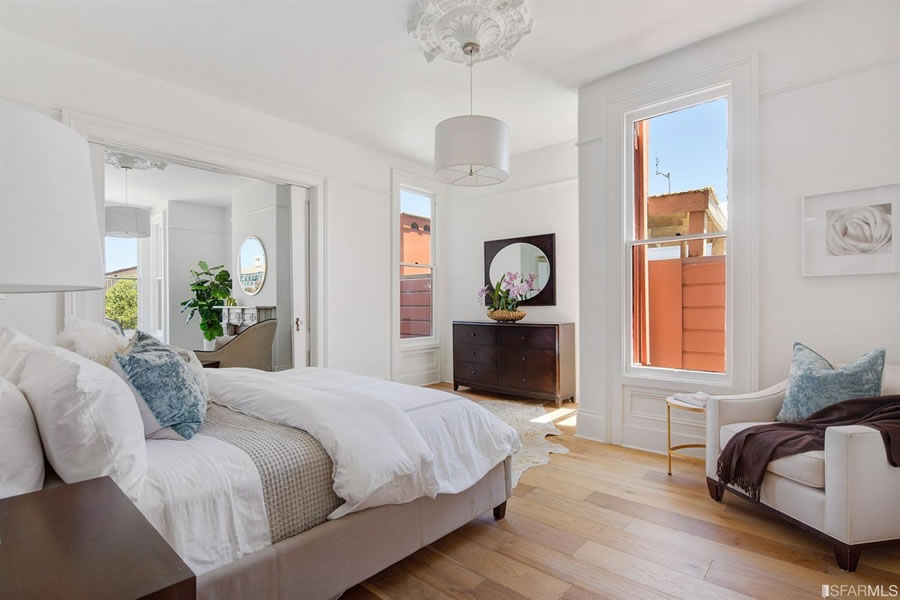 The decorative painting and stencils that had adorned the upstairs unit are, in fact, history.
And with two new kitchens and baths, the 3,100-square-foot building is now back on the market and listed for $2.95 million, touting all "the comforts of modern-living without compromising the elegance of yesteryear."