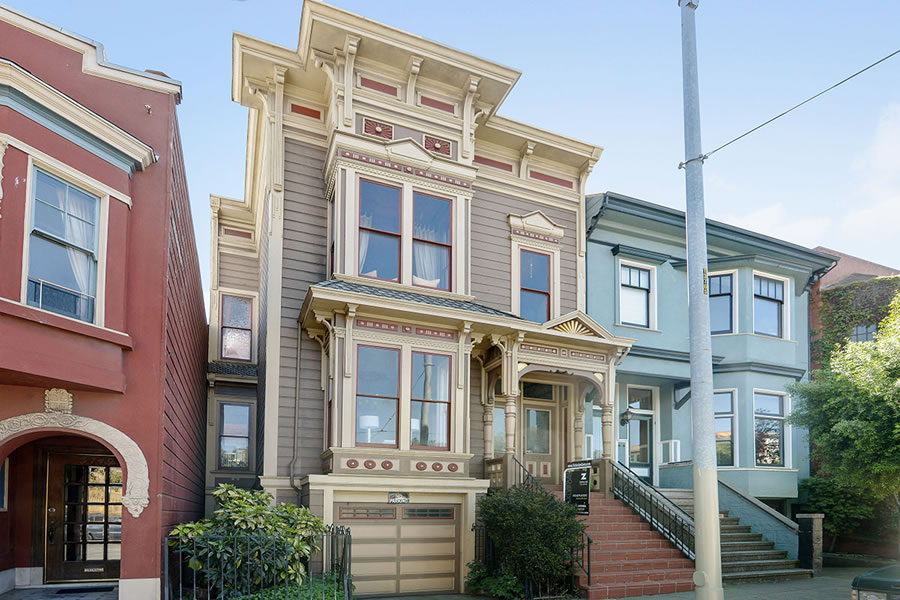 Five weeks ago the "Exceptional Eureka Valley Home" at 3751-3753 17th Street hit the market listed for "$1.695 million," or roughly $547 per square foot for the vacant and "lovingly curated" two-unit building in an area where the average sale price has been running closer to $1,070 per foot.  And it sold for over asking!
To quote SFGate's featured story on the amazing sale:
"Sometimes, you've just got to love San Francisco. Not only is this a city where a truly unique home like 3751-3753 17th St. exists in all its hand-drawn muraled and stenciled glory, but it's also a city where a home this over-the-top could sell for $800,000 over asking in a matter of weeks."
Yes, $800,000 over asking! That's $2.5 million! In a matter of weeks! And it's $806 per square foot, or a discount of around 25 percent from the average sale price for the neighborhood. Only in San Francisco.
Regardless, the listing photos for the top floor unit are definitely worth a peek, most likely for posterity's sake.