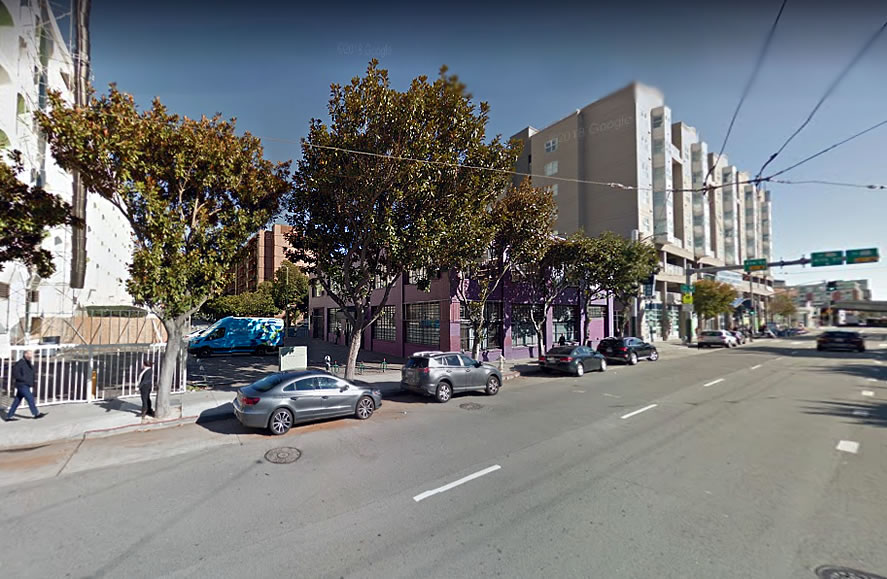 Having qualified for a streamlined environmental review, plans to raze the former Pacific Bicycles building at 345 4th Street could be approved by San Francisco's Planning Commission next week.
And having avoided being classified as an industrial building, as it was originally built back in 1925 and which could have required any redevelopment of the Central SoMa site to include up to 7,500 square feet of replacement Production, Distribution and Repair (PRD) space, the proposed development to rise on the site would yield 49,901 square feet of new office space over 2,700 square feet of ground floor retail, as newly rendered by Stanton Architecture.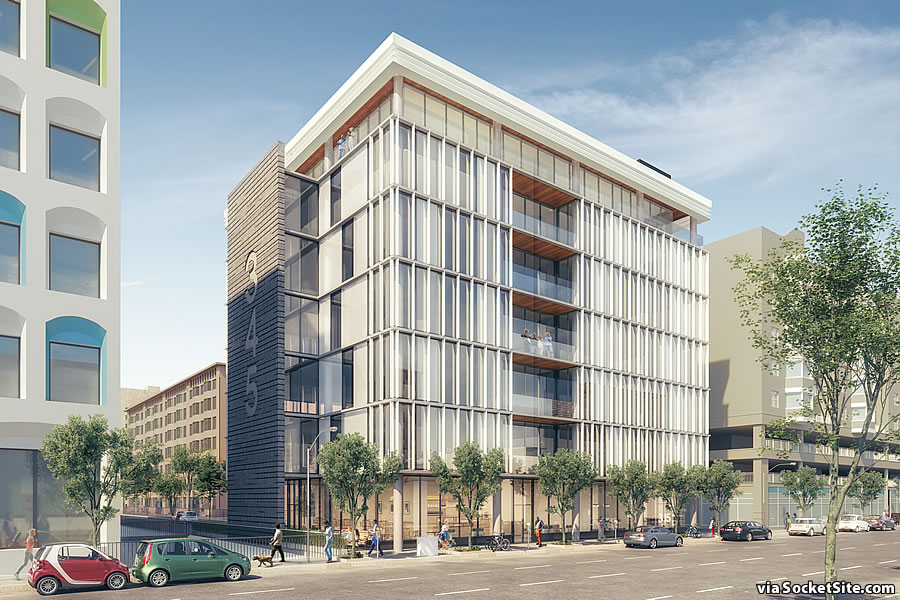 And as the total office space is less than 50,000 square feet, the project would qualify for an allocation from the city's pool of allowable "smaller building" development, as regulated by Proposition M.
But in terms of the Planning Department's request that the project team consider widening the proposed development's mid-block passage between 4th and Tandang Sora Street to a minimum of 18 feet, "to allow [for] a usable and inviting space," it remains roughly 8 feet wide as designed.