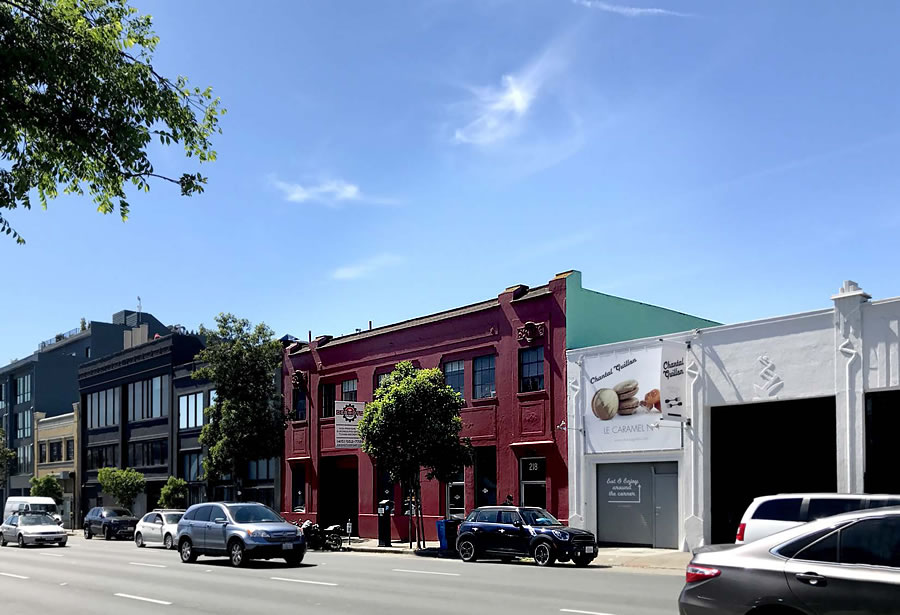 As we first reported eight months ago:
"The two-story concrete building at 220 9th Street, which is home to Desmoto Sport, Hop.in and a number of other businesses in the portion of the building which fronts Dore Street (such as Guitronics amplifier repair) was built in 1924 for the Wells Manufacturing Company.

While the 220 9th Street parcel is zoned for development up to 55 feet in height, the existing building has been identified as a historic resource for San Francisco's Western SoMa Light Industrial and Residential Historic District. And as such, the building's façade will likely need to be preserved.

But that doesn't mean the 16,000-square-foot parcel can't be developed and densified.

And with the building now on the market with a $9.9 million price tag, ISO Ideas was engaged to draft a couple of conceptual plans for how the parcel could be developed.
As envisioned by Ideas and rendered with both a classical and more modern approach, the parcel could yield up to 52 residential units over 10,000 square feet of commercial space and parking for 25 cars.

And the bulk of the five-story development would front Dore."
Having traded hands to the LMT Home Corporation at the beginning of this year, and with Desmoto having since moved, all-new plans for the 220 9th Street site have been drawn by Levy Design Partners.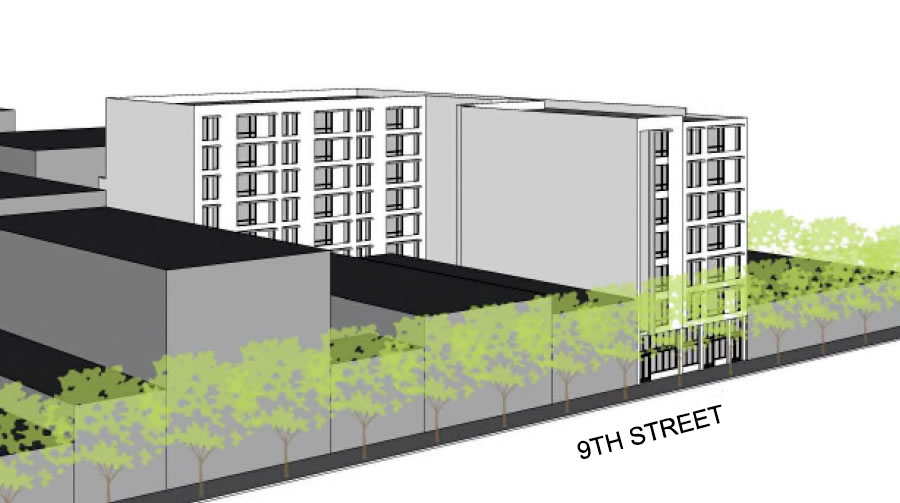 And as now proposed, the existing building on the site would be razed and a contemporary, versus modern, 74-unit building would rise up to 75 feet in height across the L-shaped parcel, leveraging California's Density Bonus Law for the additional two stories of height and a ground floor garage for 23 cars with its entrance on Dore.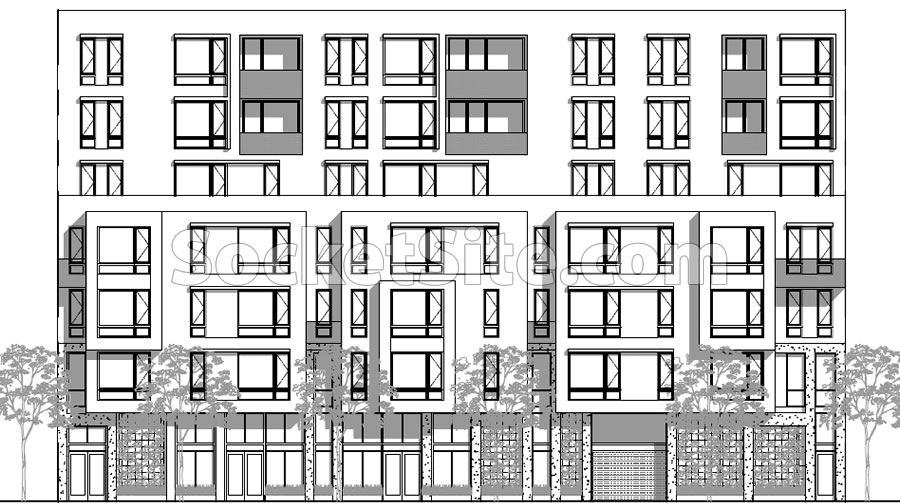 We'll keep you posted and plugged-in.