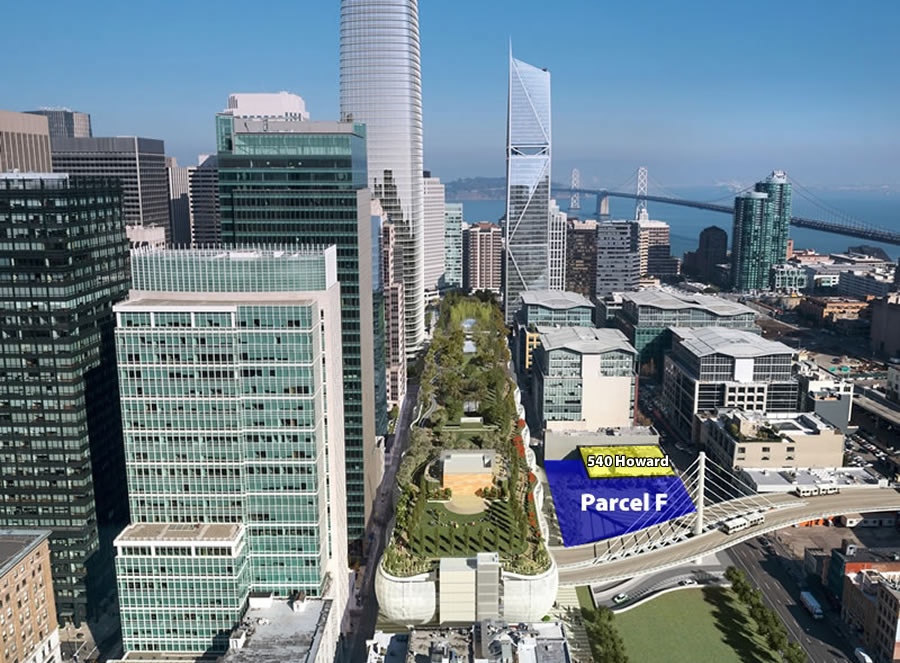 Having failed to be assembled into the bigger plans for an 800-foot tower to rise on Transbay Parcel F, plans for a skinny 44-story tower to rise up to 450 495 feet in height upon the adjacent 10,350-square-foot Temple nightclub parcel at 540 Howard Street, which is 15 percent smaller than the 524 Howard Street parcel upon which another skinny tower has been approved to rise but yet to break ground, are now officially in the works as well.
As envisioned and preliminarily proposed, the 44-story tower would yield 149 market rate condos over 52,000 square feet of office space, 8,000 square feet of retail/restaurant space and a basement garage for 89 cars and 135 bikes.
And as a point of reference, the footprint of the 540 Howard Street parcel is 30 percent smaller than the parcel upon which 181 Fremont, the 802-foot-tall tower with (and including) the spire in the background above, was built.
We'll keep you posted and plugged-in.