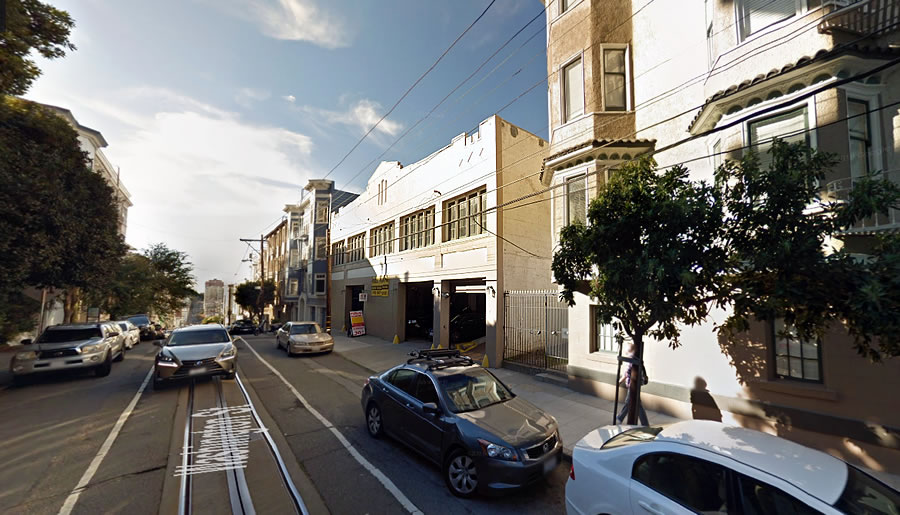 Plans to raze the two-story, 56-space parking garage at 1320 Washington Street, between Leavenworth and Jones, are in works. And as envisioned by Urban Land Development, a six-story building would rise up to 65 feet in height upon the Nob Hill site.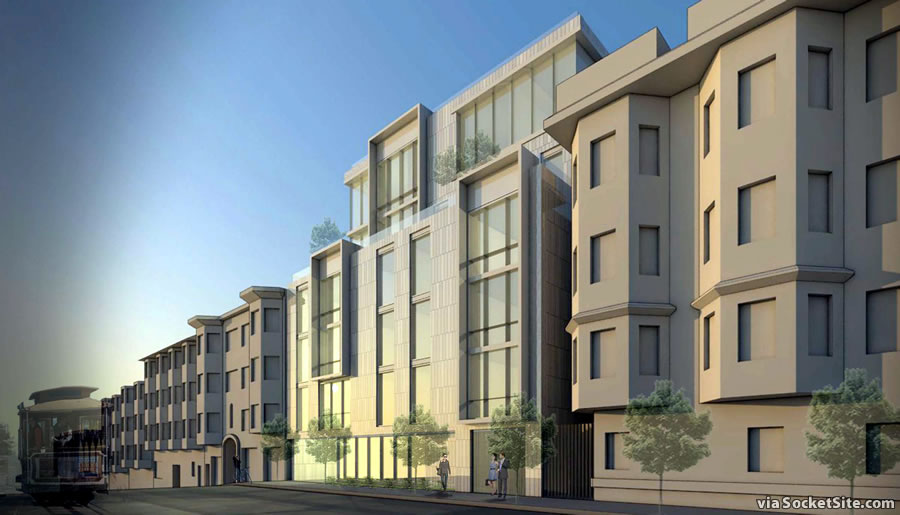 As designed by Handel Architects, the project would yield twenty-two (22) condos – a mix of four (4) one-bedrooms, fourteen (14) twos, and four (4) threes – with stacked parking for twenty-two (22) cars and bikes and a 2,700-square-foot rooftop terrace for its residents.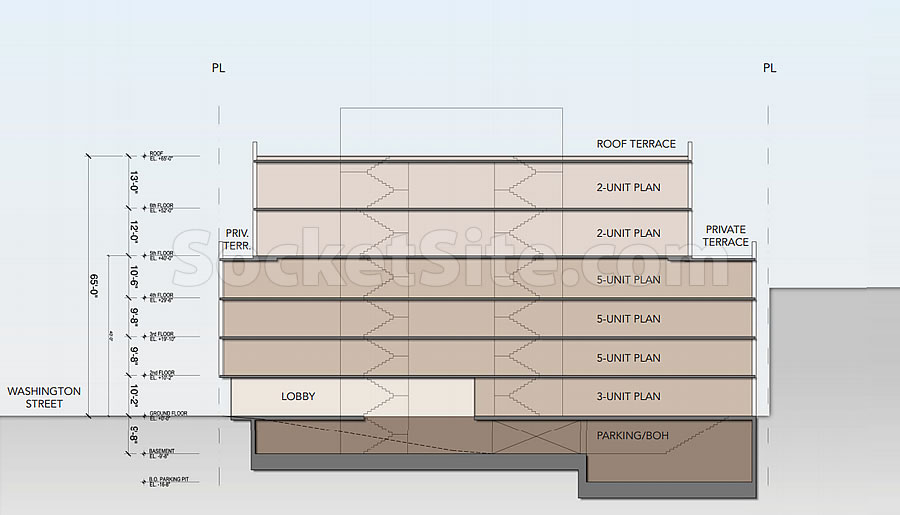 We'll keep you posted and plugged-in as the plans (and likely challenges) proceed.