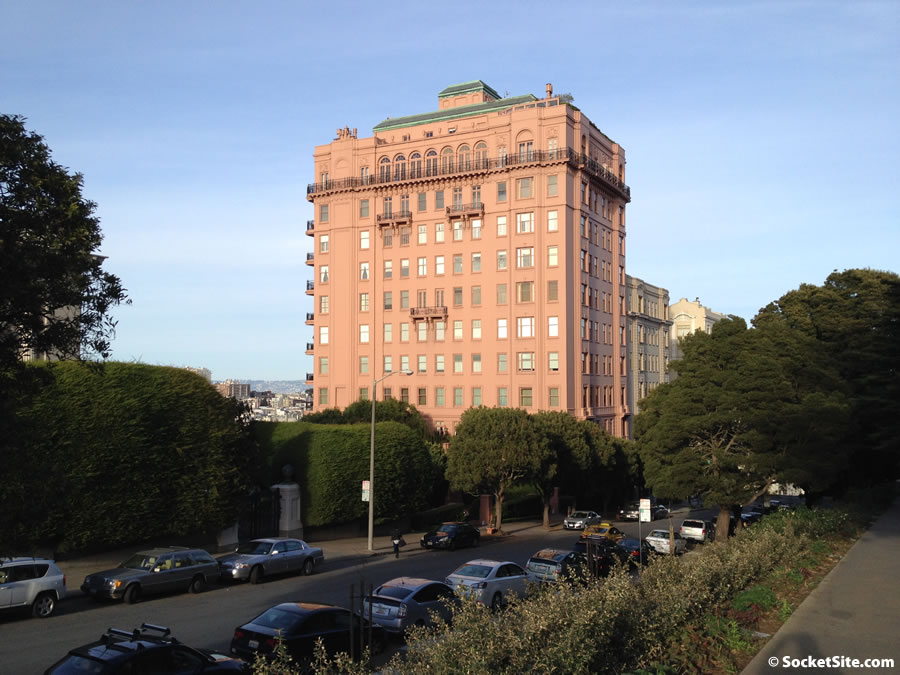 While it hasn't officially been listed for sale, unit #2 in the überexclusive Pacific Heights building at 2006 Washington Street is now quietly on the market with a $25 million price tag.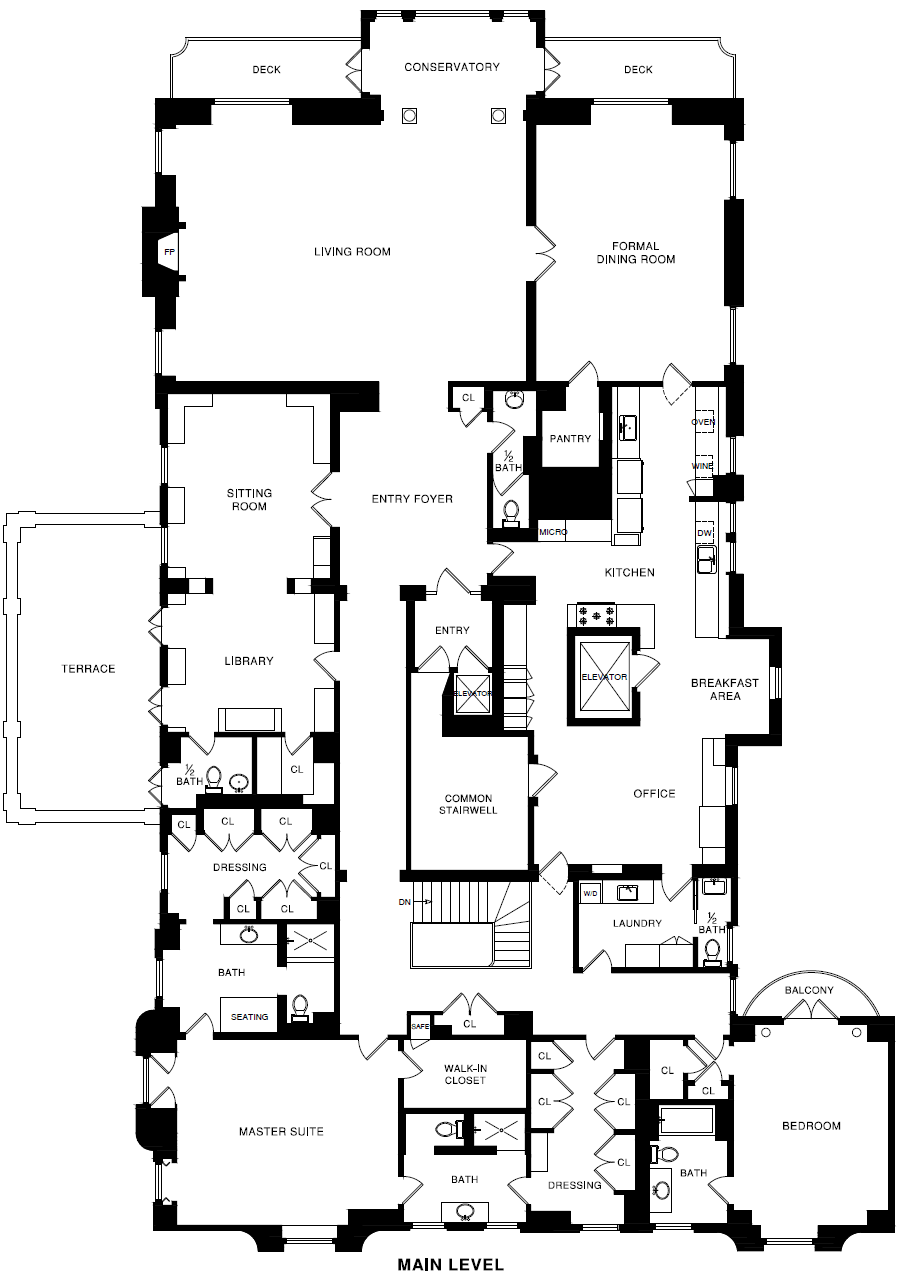 In addition to the building's entire second floor, the roughly 7,800-square-foot cooperative unit, which is currently configured with four bedrooms, five full baths and four powder rooms, includes a couple thousand square feet of space on the building's first floor, with a private gated entrance, a "ballroom" (which is currently configured as a living space with 11-foot ceilings), a few bedrooms and a private terrace.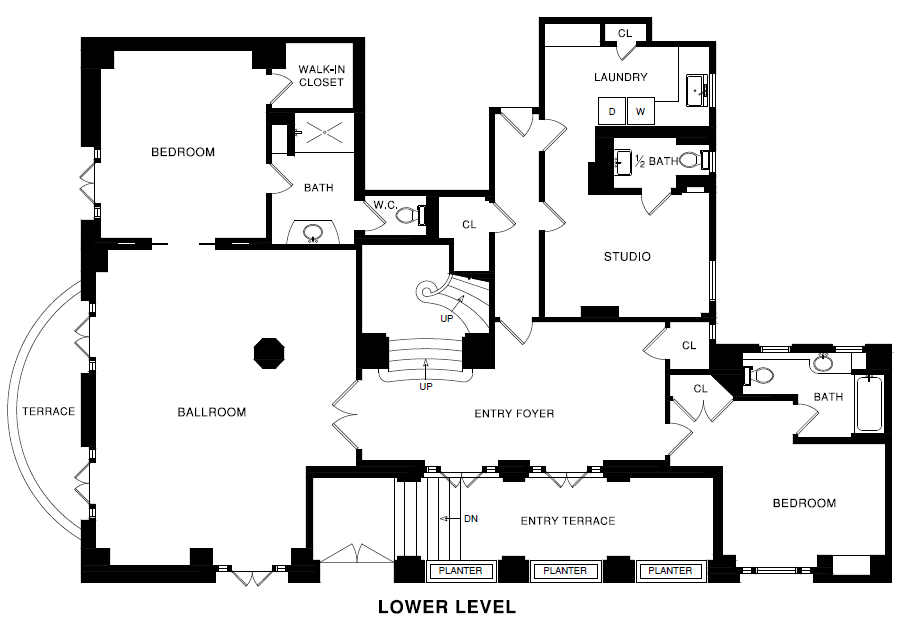 Despite being located on the second floor, the main floor of the unit offers some rather spectacular bay views.
And yes, this is the building with the 5,400-square-foot, full-floor unit #10, which sold for a record-setting price of $32 million, or roughly $5,926 per square foot, in March of 2015, as we first reported at the time, and has since been completely remodeled as expected.