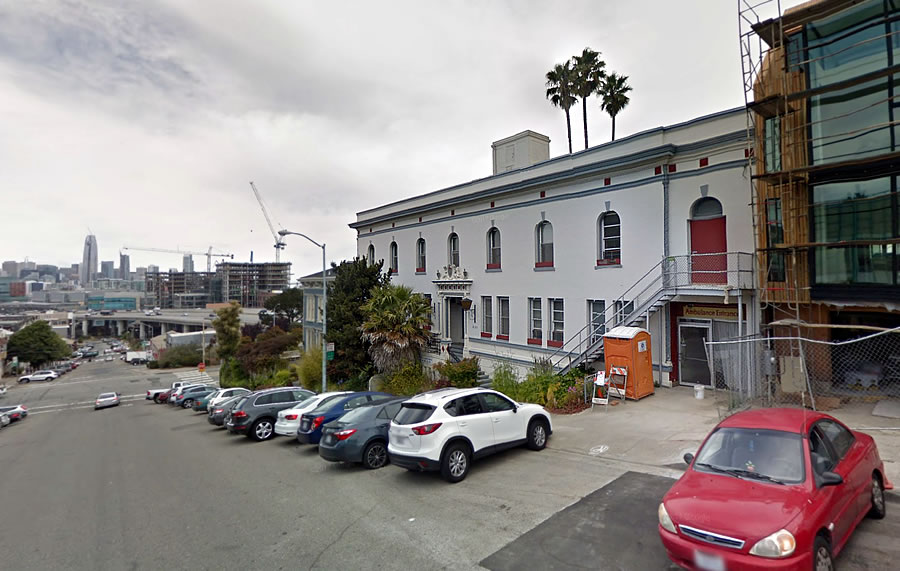 With the owner having retired and the former convalescent home having been shuttered, plans to convert the historic three-story building at 331 Pennsylvania Avenue, which was designed by Frederick H. Meyer, constructed by the Bethlehem Steel Company in 1916, and first served as the Union Iron Works Hospital, into residential units first emerged four years ago.
As envisioned, the majority of the existing building is to be retained, its interior remodeled and a two-story addition would be added at its rear.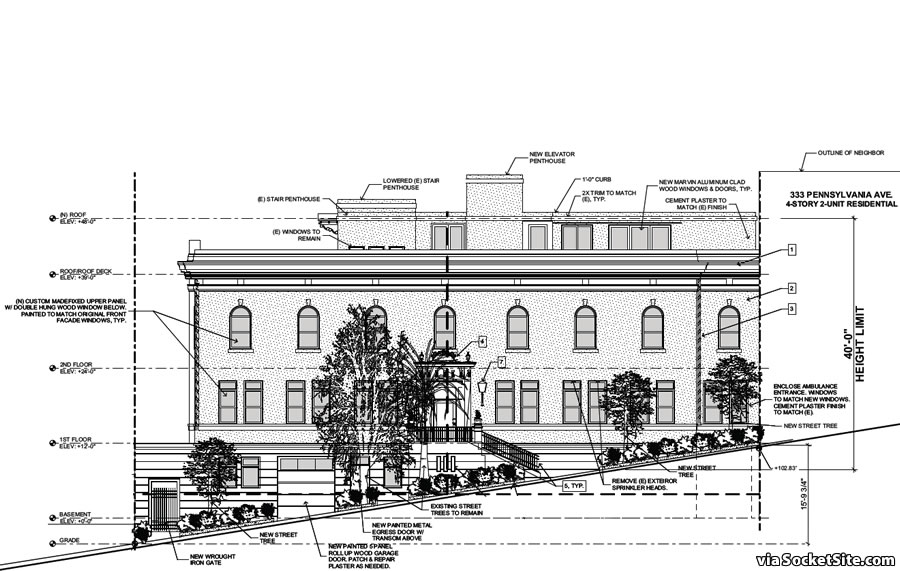 And assuming the proposed conversion (along with a rear-yard variance to accommodate the aforementioned addition) is approved next month and permits are issued, the project could now yield seven condos (one one-bedroom, five twos and one three) with a new five-car garage and rooftop decks for residents.