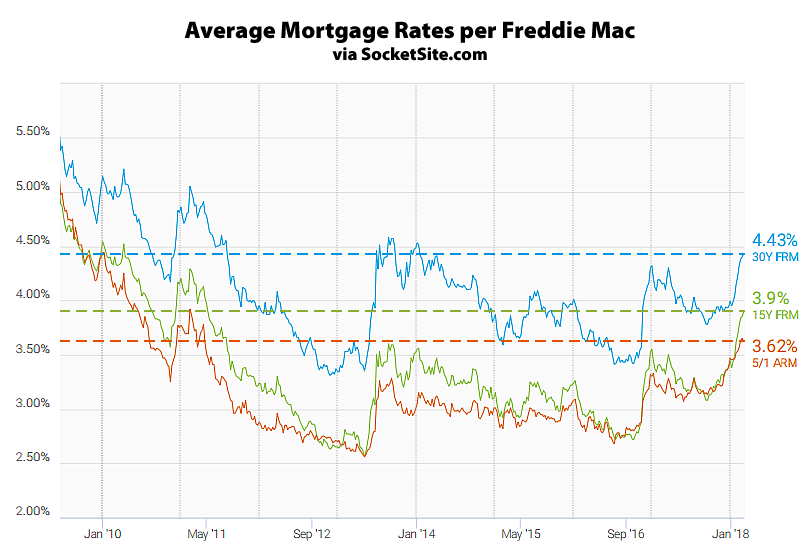 The average rate for a benchmark 30-year mortgage ticked up another 3 basis points over the past week to 4.43 percent, which is 33 basis points higher versus the same time last year (4.10 percent) and within 15 basis points of a 5-year high (4.58 percent), according to Freddie Mac's Primary Mortgage Market Survey data.
At the same time, the average rate for 15-year fixed mortgage has ticked up to 3.90 percent while the average rate for a 5-year adjustable slipped to 3.62 percent, both of which remain near 7-year highs and have jumped from as low as 2.72 percent and 2.68 percent in 2016, respectively.
Once again, keep in mind that the seemingly innocuous rise in interest rates have already unnerved the equity markets, to which the property market in San Francisco is highly correlated.
And according to an analysis of the futures market, the probability of the Fed raising the federal funds rate this month has ticked up 3 percentage points to 86 percent.