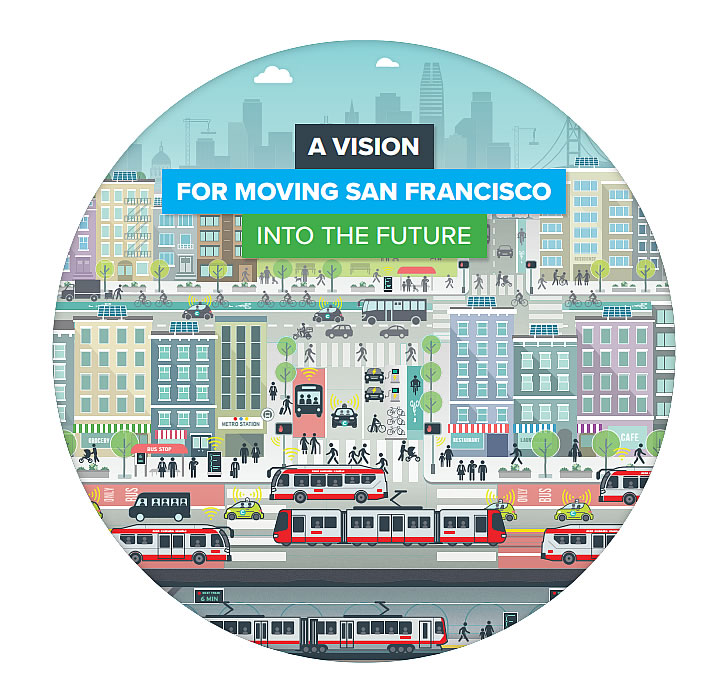 The City's proposed vision to guide the future planning and development of transportation in San Francisco is about to be formally released.
As we first reported last year, the "ConnectSF" project is a city-wide effort to both consolidate and coordinate all transportation-related planning efforts in the city as well as to improve the mobility of its residents, in-bound commuters and visitors.
The Draft Vision sees the city "[maintaining] its unique identity" while planning for "an out-migration of people who desire a more suburban environment or who prefer more localized or more laissez-faire governance over a strong central government" and allowing for San Francisco to double-down on becoming "a major employment hub and center for innovation."
And the ConnectSF team is now aiming to secure formal buy-in from San Francisco's Planning Commission and transportation agencies this spring in order to move forward with detailed transportation studies, planning and major land use decisions. We'll keep you posted, connected and plugged-in.