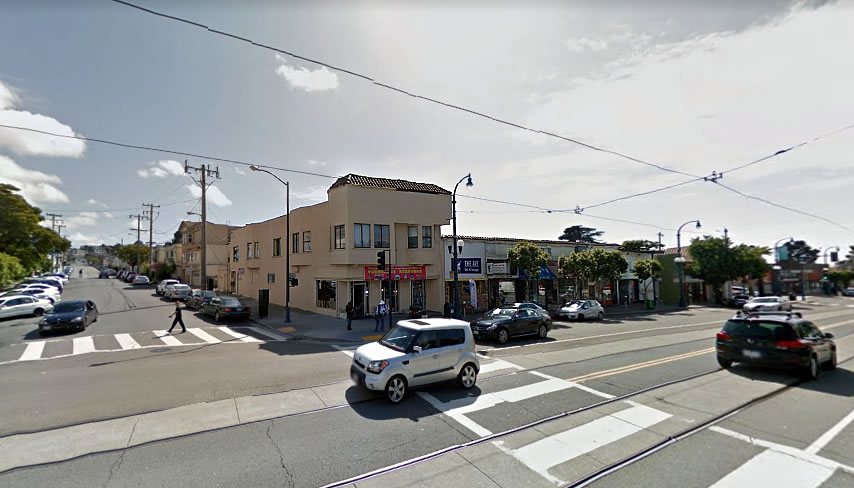 Plans to level the entire strip of commercial buildings on the south side of Ocean Avenue, between Capitol and Faxon Avenues, have been in the works since 2006, at which point a four-story development was envisioned to rise across the site and yield a total of 31 residential units over 23,500 square feet of new retail/restaurant space and an underground garage for 58 cars.
The 1649 Ocean Avenue parcel, upon which the old Bank of America building turned Chase Bank currently sits at the corner of Faxon, was subsequently carved out of the grand plans.
And having been briefly dusted off in 2009 but effectively lain dormant ever since, plans to raze the four buildings which stretch from 1601 Ocean (aka 1271 Capitol) to 1631 Ocean and redevelop the Ingleside site are now officially back in play.
And as proposed, the four-story development would rise to a height of 45 feet and yield 54 residential units (a mix of 6 studios, 27 one-bedrooms, 18 twos and 3 threes) over 5,900 square feet of new restaurant/retail space divided in four and a ground-level garage for 27 cars with its entrance on Capitol.