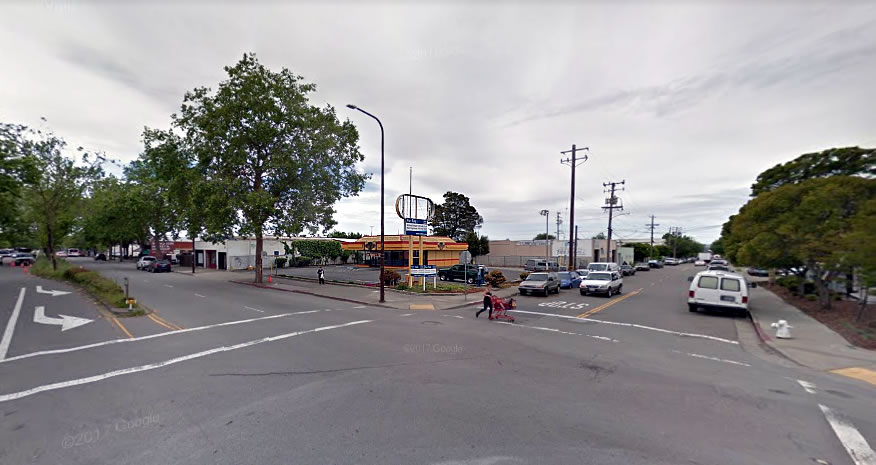 Plans to level the shuttered Church's Chicken shack on the corner of San Pablo Avenue and Harrison Street, on the northern border of Northwest Berkeley, are in the works. And as proposed, a six-story will rise up to 70 feet in height upon the site which is principally only zoned for 50 feet.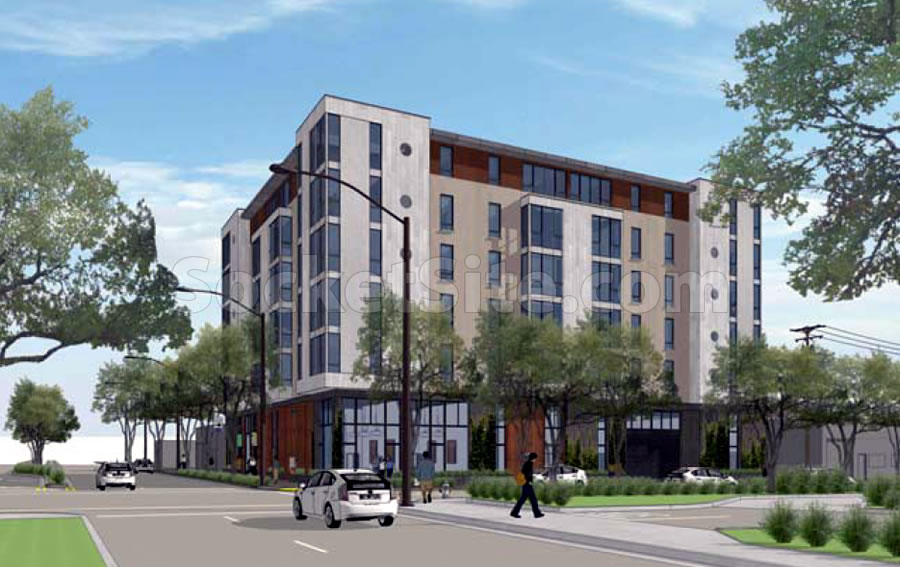 As designed by Trachtenberg Architects and slated to be presented to Berkeley's Zoning Adjustments Board tomorrow, the proposed development would yield 57 apartments over two 900-square-foot restaurant or retail spaces and a stacked garage for 44 cars and 52 bikes.
And in order to build above the existing 50-foot/4-story height limit for the 1200 San Pablo parcel, the project team is planning to invoke Berkeley's Density Bonus law and provide five (5) of the 57 units to very-low income households, the income limit for which would be 50 percent of the area median.
We'll keep you posted and plugged-in.