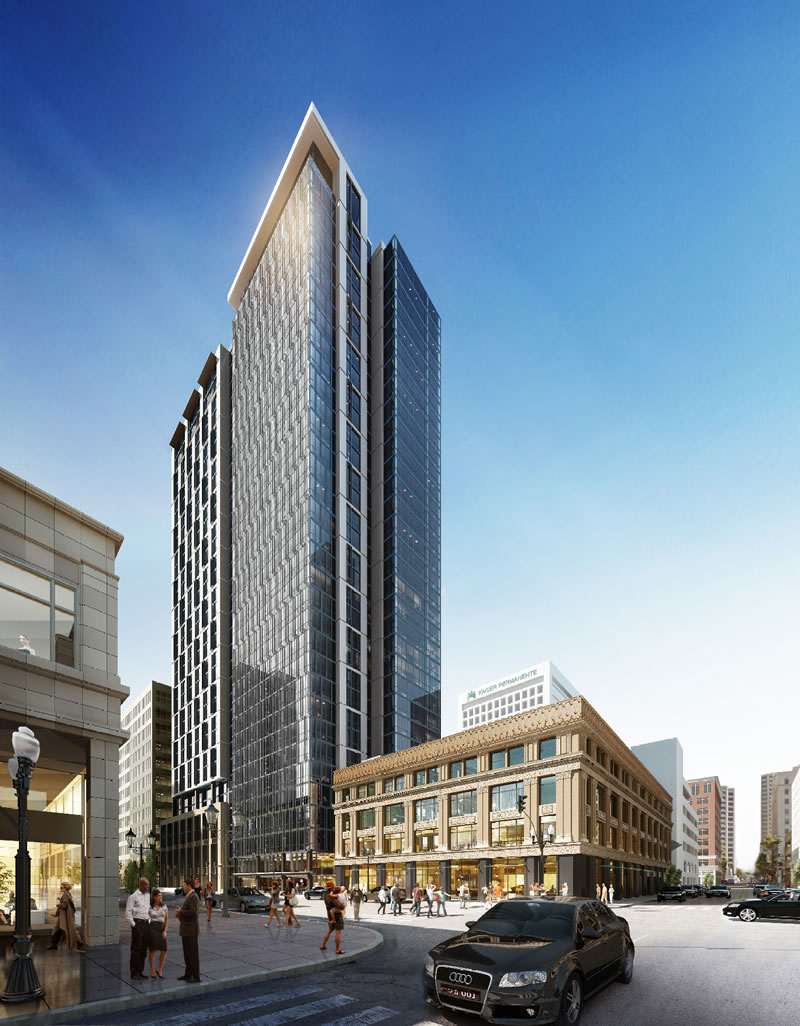 While approved to rise up to 330 feet in height and yield 345 residential units back in 2015, the ground for the Uptown Oakland tower at 1900 Broadway has yet to be broken.
But the development, which includes the renovation and conversion of the adjacent Tapscott Building, atop of which the tower's pool, deck and outdoor space would be added, has since been revised to rise up to 36 stories and 359 feet in height and yield 451 units, with 5,000 square feet of ground floor retail space, 20,000 square feet of restaurant space, and 25,000 square feet of office space across the development.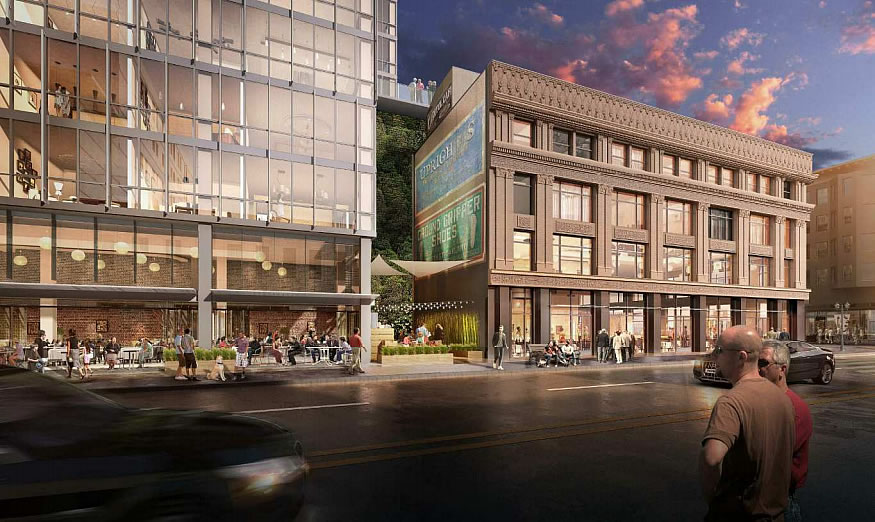 And with financing for the development having since been secured, the project team is now planning to apply for the required building permits in June and are seeking an extension of the project's approvals, and the time within which they would need to break ground, through August of 2019.
And yes, 1900 Broadway is the site upon which a 56-story tower had been envisioned to rise up to 715 feet in height back in 2006, a development which would have produced Oakland's tallest building but was scuttled in the subsequent downturn.