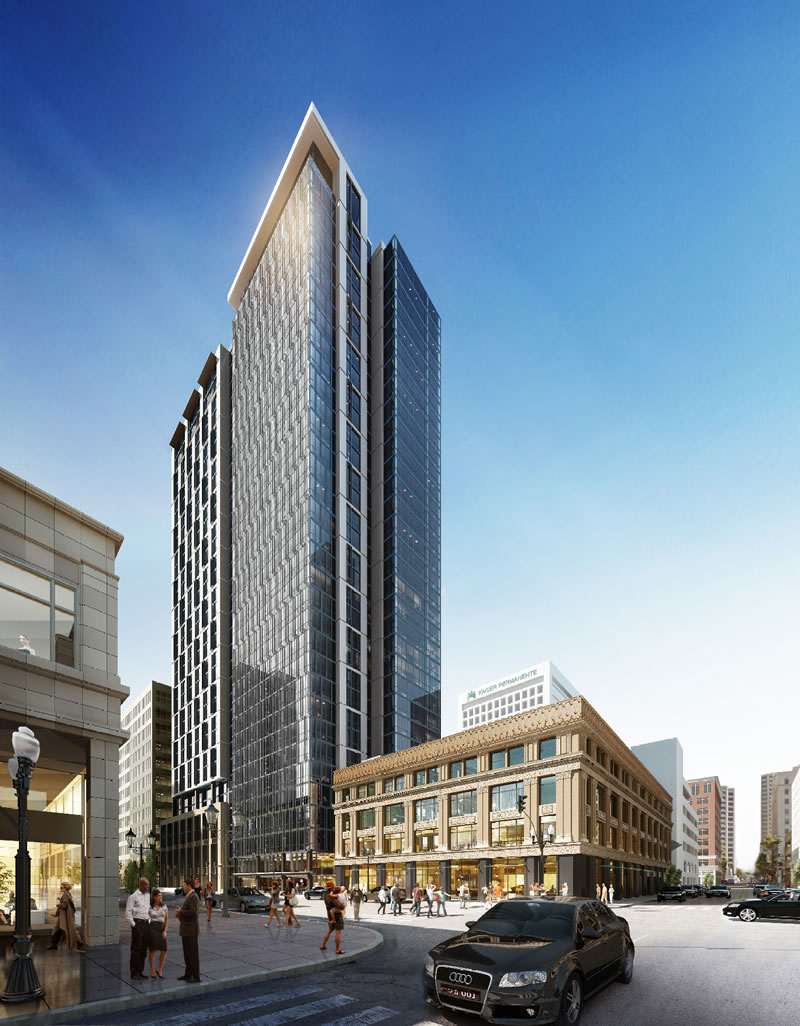 Plans for a 33-story building with 345 apartments to rise up to 330 feet in height at 1900 Broadway, adjacent to the historic Tapscott Building in Uptown Oakland, which is to be remodeled and incorporated into the project, were approved back in 2015.
An increase to allow for 36 stories and 368 feet in height, with an interior reconfiguration to yield 451 units and podium parking for 338 cars, was administratively approved in 2016.
And having since been redesigned by SCB and slated to be approved this week, the now 38-story building to rise at 1900 Broadway would reach a height of 395 feet, with a total of 452 apartments; 79,000 square feet of office space (27,000 square feet of which would be within the Tapscott building); 23,400 square feet of retail (17,500 square feet within the Tapscott); and a (mostly underground) parking garage for 153 cars.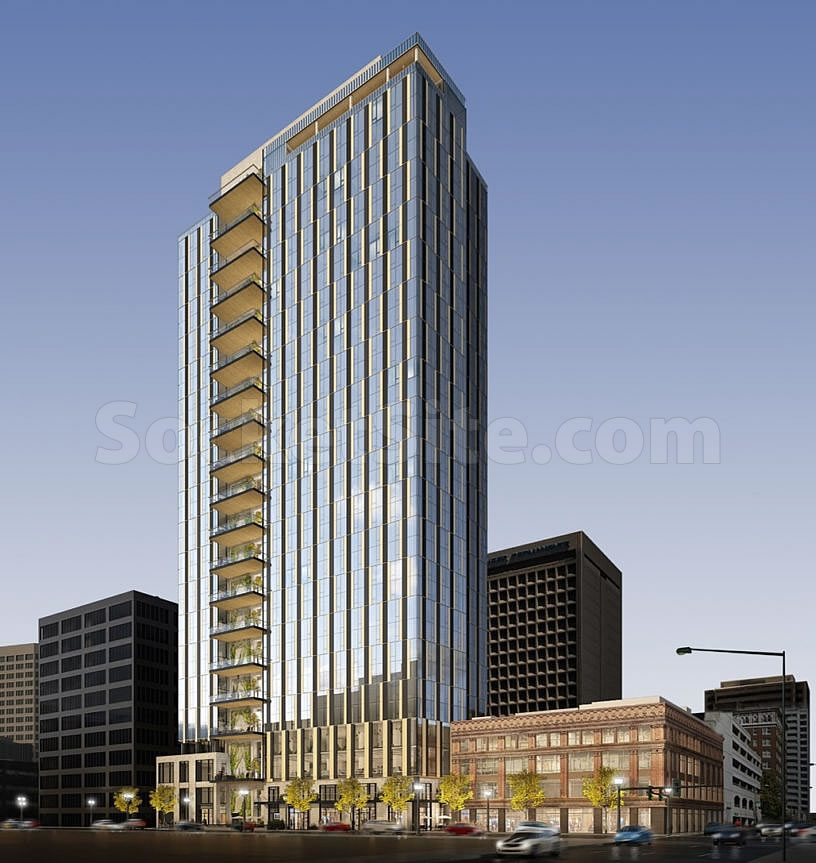 And according to marketing materials prepared for potential (EB-5) investors, the project team is planning to start construction this year.