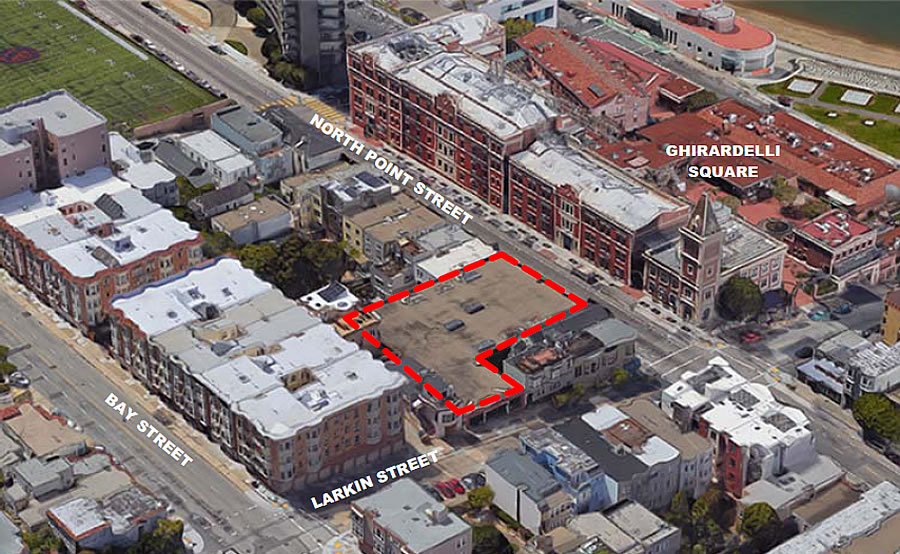 Plans to level the two-story Ghirardelli garage at 915 North Point have been in the works since 2016. And as now formally proposed, two four-story buildings could rise up to 40 feet in height across the L-shaped site which fronts (2935) Larkin as well.
As designed, the proposed development would yield 37 residential units over a 37-car garage and a 1,050-square-foot commercial space fronting North Point.
And while the existing garage, which was designed by O'Brien Brothers and developed by The Lurie Company back in 1925, has been deemed to have "some historical associations with early-twentieth century automotive commerce in San Francisco," the original building has been altered, has been found to lack any significant associations with important historical figures or architectural merit and "does not appear to be eligible for historic designation and would not be subject to the regulations of the California Environmental Quality Act."
We'll keep you posted and plugged-in as the plans progress.