Plans to raze the three-story Community Bank of the Bay building at 1750 Broadway, between 17th and 19th Streets in Uptown Oakland, are in the works.
And as proposed by Rubicon Point Partners, a 37-story tower with 307 apartments over a 210-car podium garage and 5,000 square feet of ground floor retail space will rise upon the building's 27,000-square-foot parcel which primarily fronts Broadway but includes a parking lot spur to 19th Street as well.
As designed by Handel Architects along with Debbas Architecture, the proposed mass of the 423-foot-tall tower would be broken-up "with inward angled facades, recessed wall planes, courtyard terraces and angular glass balconies."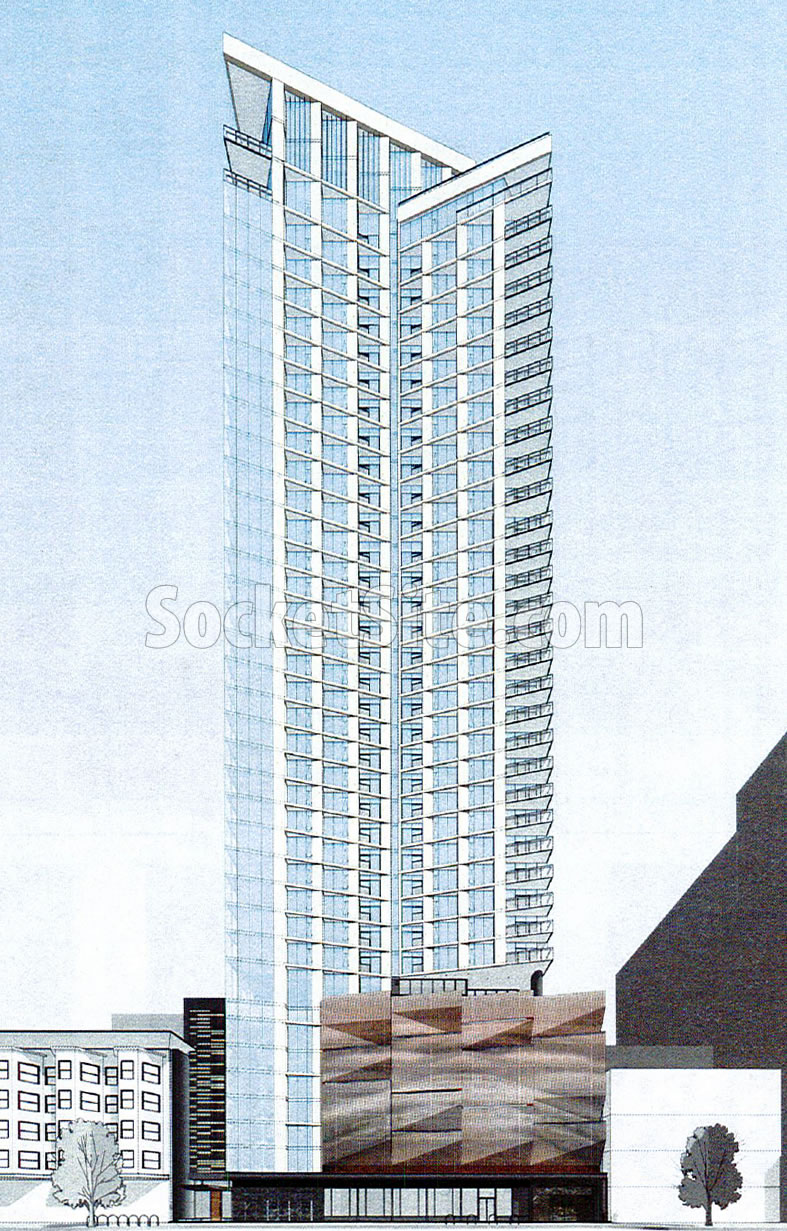 And the Broadway façade of the building's podium garage, the street entrance to which would be by way of 19th, would be detailed with a series of angled metal screens.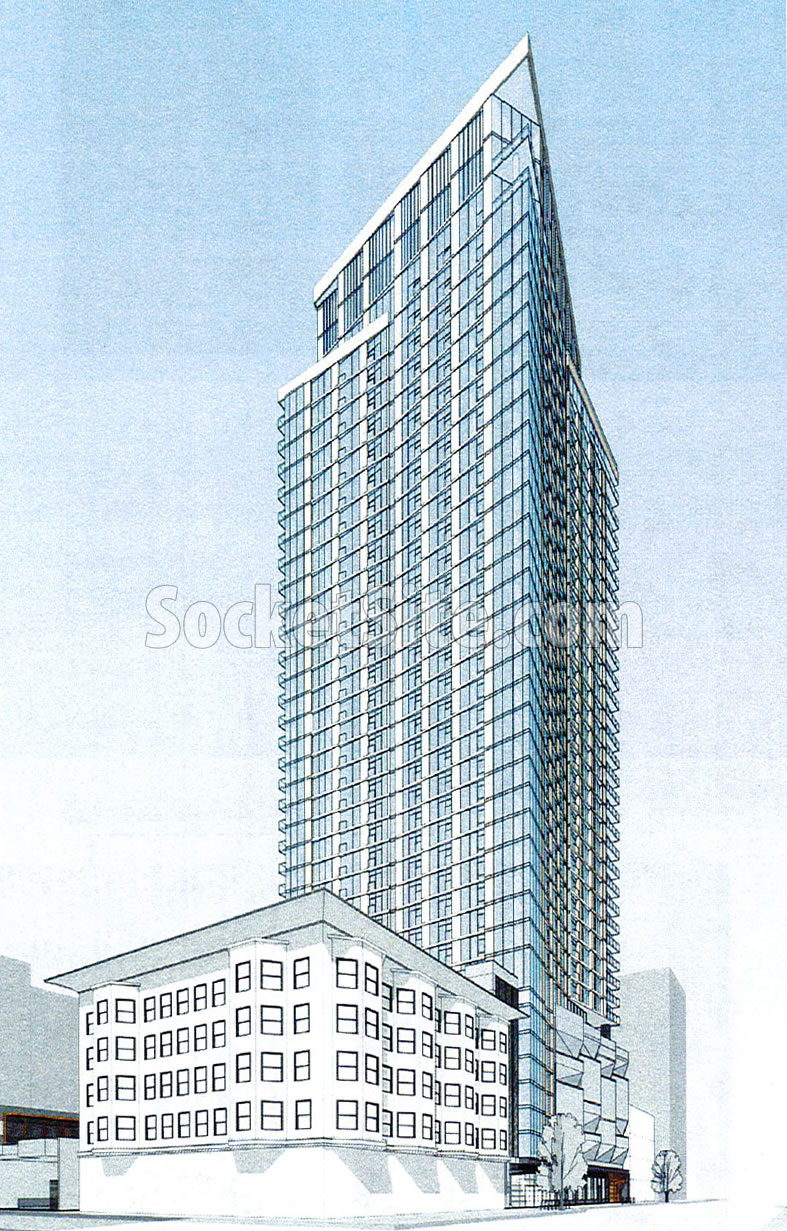 The plans are slated to be presented to Oakland's Design Review Committee next week. We'll keep you posted and plugged-in.