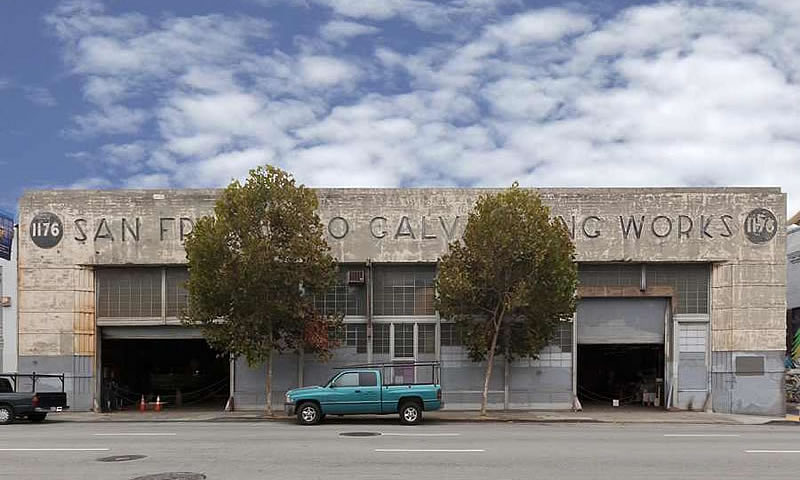 As we first reported back in early 2016:
Plans to gut the San Francisco Galvanizing Works building at 1176 Harrison Street are in the works. And as proposed, a second floor would be added within the envelope of the existing building and the then 19,000-square-foot warehouse would be converted to office use.

In general, the conversion of Production, Distribution and Repair (PDR) buildings to office use within Western SoMa isn't permitted, unless the building is historic. And per the South of Market Historic Resource Survey, the warehouse, which was built around 1900, is eligible.

As such, the project team will need to develop a detailed plan for rehabilitating and maintaining the building's façade in compliance with the Secretary of Interior's Standards for the Treatment of Historic Properties and incorporating its existing details into their redevelopment plan.

The project team had floated a pair of proposals for adding up to four floors atop the existing warehouse and building up to 50 condos, or five floors of office space, on the site. But those plans appear to have been abandoned.
The warehouse has since been added to the City's queue of properties which are actively being evaluated for a landmark designation and plans to rehabilitate the building's façade and add a setback one-story addition, in addition to a new mezzanine level, have been newly drawn by Workshop1, plans which would yield roughly 21,000 square feet of new office space along with a 1,900-square-foot deck upon the addition's roof:
We'll keep you posted and plugged-in.