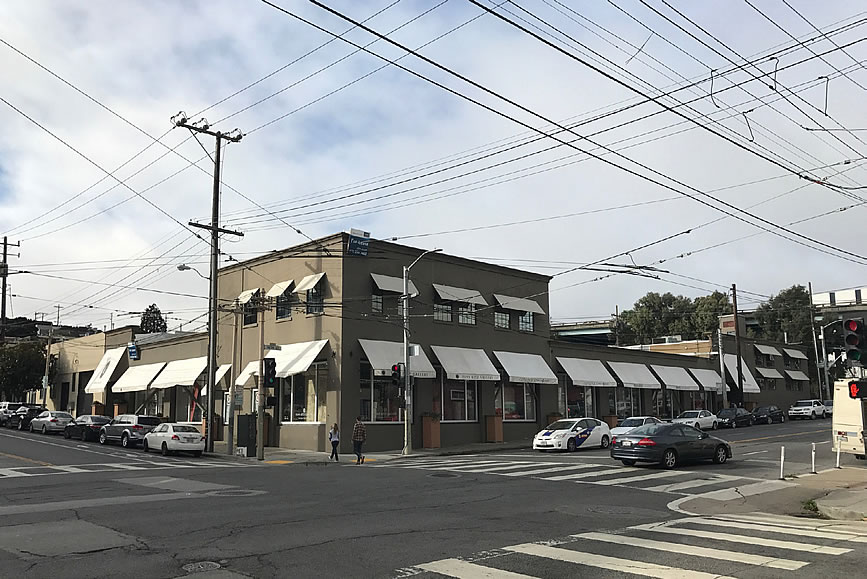 Having traded hands for $14.2 million in early 2016, plans to level the 31,000-square-foot Kleinen Square showroom/commercial building at 300 Kansas Street, which fronts 16th Street between Kansas and Vermont, are in the works.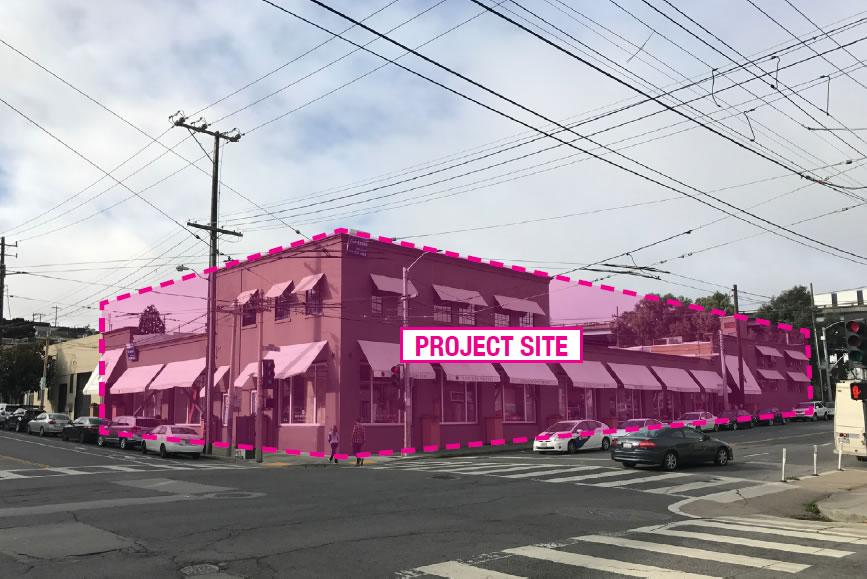 And as designed by El Dorado Inc (which is actually based in Kansas City, MO) for GROUP i (which is based in San Francisco), a modern 153,000-square-foot building is envisioned to rise up to 68 feet in height upon the Showplace Square site at the base of Potrero Hill.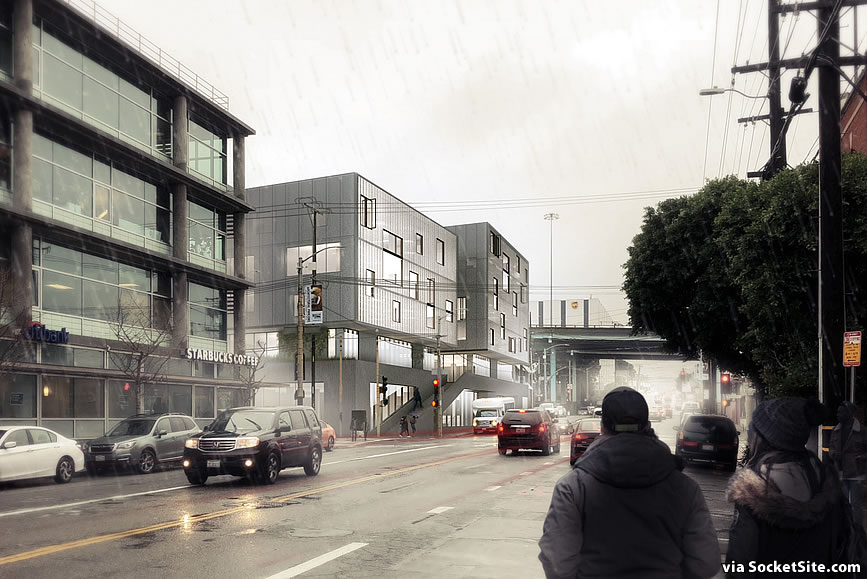 Zoned for Production, Distribution and Repair (PDR) uses, the project as proposed would yield 137,000 square feet of PDR space, which technically couldn't be used as traditional office space, over a stacked basement garage for 61 cars and 16 bikes.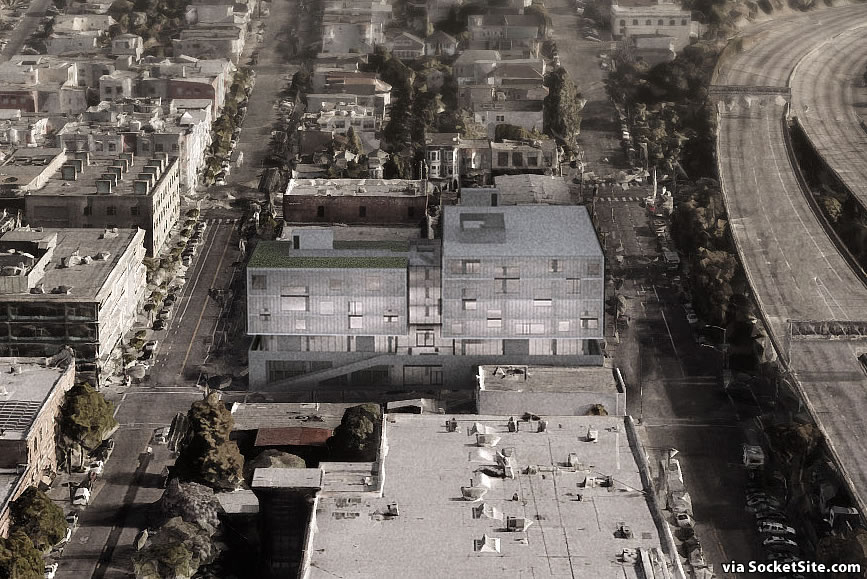 We'll keep you posted and plugged-in.