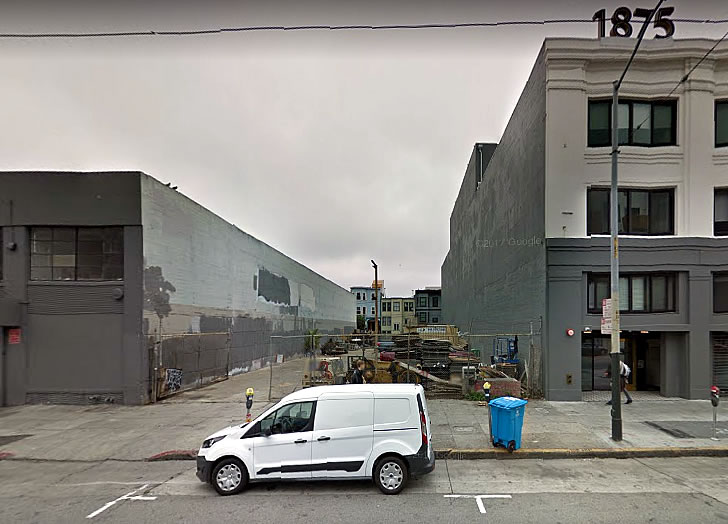 Waylaid by the Mission District Development Controls which are set to expire on January 14, 2018, the plans for a 37-unit building to rise up to seven stories upon the undeveloped through lot at 1863 Mission Street are slated to be approved by San Francisco's Planning Commission four days later on January 18.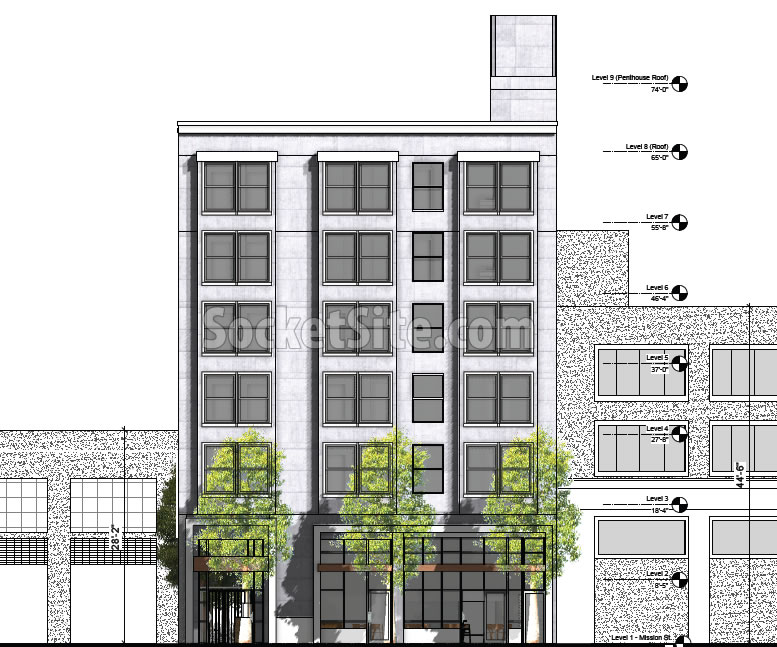 As designed by Stephen Antonaros, the mid-block development stretches from Mission to Minna, reaching a height of 65 feet along Mission and 40 feet along Minna.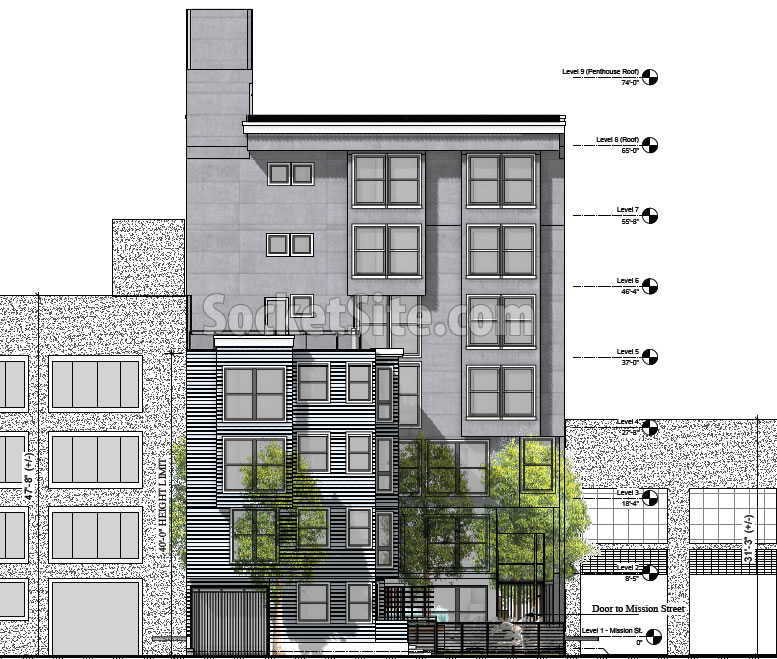 And in addition to the 37 residential units, which will be condo mapped but are expected to hit the market as rentals, the proposed development includes 1,425 square feet of ground floor retail space fronting Mission Street and a basement garage for 16 cars with its entrance on Minna.