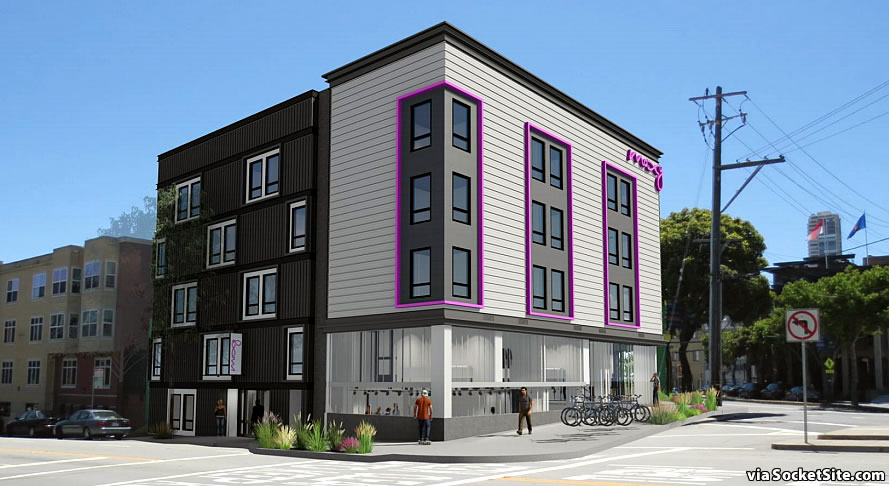 Facing pushback from a number of Planning Commissioners who echoed the fears of neighbors that the proposed Moxy Hotel, a Marriott brand which targets the millennial traveler, "who understands that style can be delivered at attractive prices," could attract "late-night activity that is incompatible with the adjacent residential development," the sponsors of the project have terminated their contract with Moxy and redesigned the proposed hotel to rise at 1196 Columbus Avenue.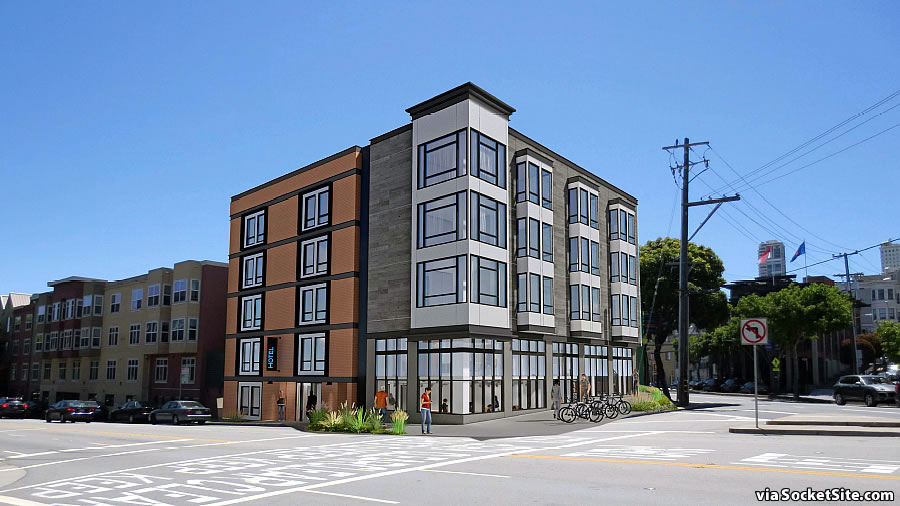 The hotel's ground floor bar/lounge at the corner of Jones and Bay, which would have doubled as the reception area for the hotel, has been eliminated, replaced by a more traditional lobby check-in desk and seating area for patrons of the hotel.
The building's façade was modified by Stanton Architecture "to be more compatible with the surrounding context," with a masonry façade along Bay Street and bay windows along Columbus and Jones.
The hotel's roof deck has been eliminated from the plans.
And the hotel has been re-flagged as an AC Hotels by Marriott, "a European-inspired design-focused hotel that caters to the business traveler," which apparently "will not encourage potentially disruptive nightlife activities."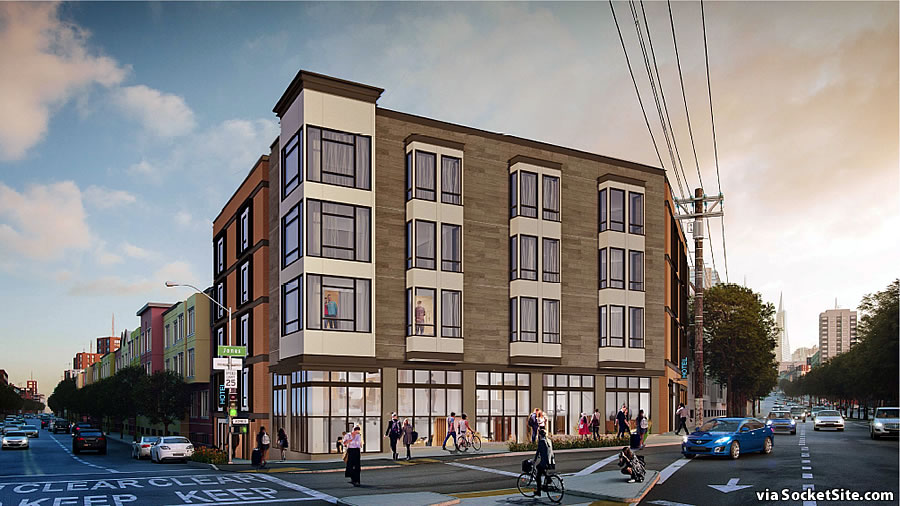 And while opponents of the project have also argued that the development "breached the natural boundary" of hotels north of Bay Street, and that the privately-owned site should be used for affordable housing instead, arguments which caught the ear of a number of commissioners as well, San Francisco's Planning Department is recommending that the plans for the revised hotel been approved next week.