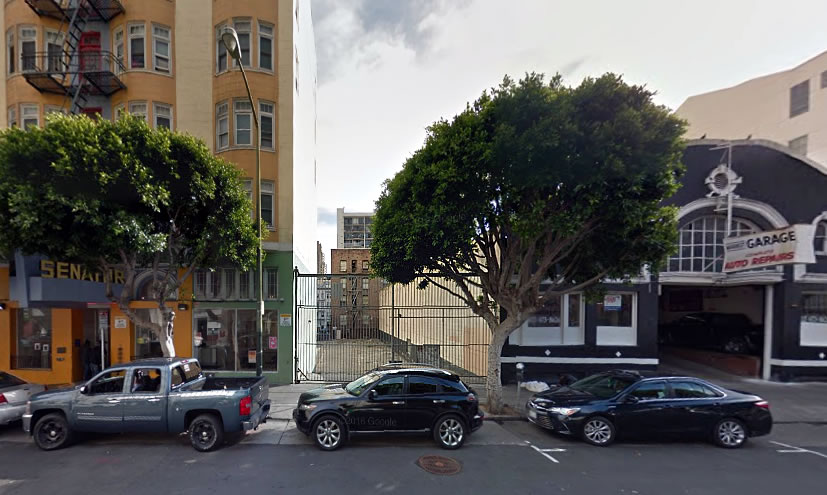 With the asking price for its sister project at 430 Eddy Street having just been reduced 27 percent, the Tenderloin parcel at 519 Ellis Street, which was recently entitled for an eight-story building as well, with 21 condos averaging around 600 square feet apiece and two retail spaces, is now on the market for $2.95 million.
As with the 430 Eddy Street project, the building permits for the 519 Ellis Street project have been requested and are expected to be approved within the next four to five weeks.
And as with the Eddy Street site, the Ellis Street parcel was originally entitled for the development of affordable housing a little over a decade ago.