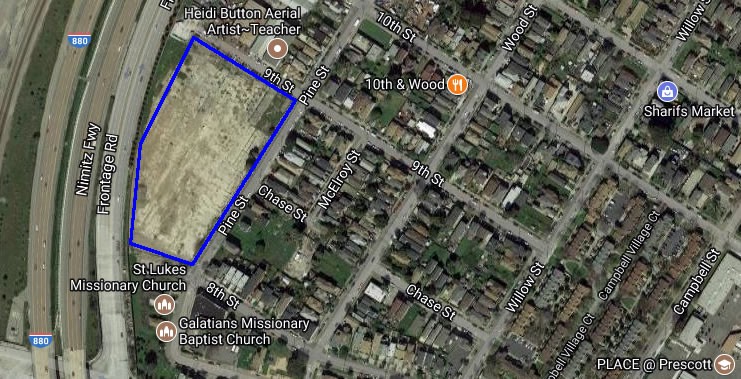 The formerly developed Caltrans site between lower Pine Street and Frontage Road, on the western edge of West Oakland and its Prescott neighborhood, is slated to hit the auction block on September 7.
In addition to the potential for housing to rise along Pine Street, the approved West Oakland Specific Plan envisions the western portion of the 4.7-acre site, which is knows as "Sub-Area 2C" within the plan's 7th Street Opportunity Area, to be developed with a mix of light industrial and commercial space, "serving as a buffer between the residential uses and the I-880 freeway."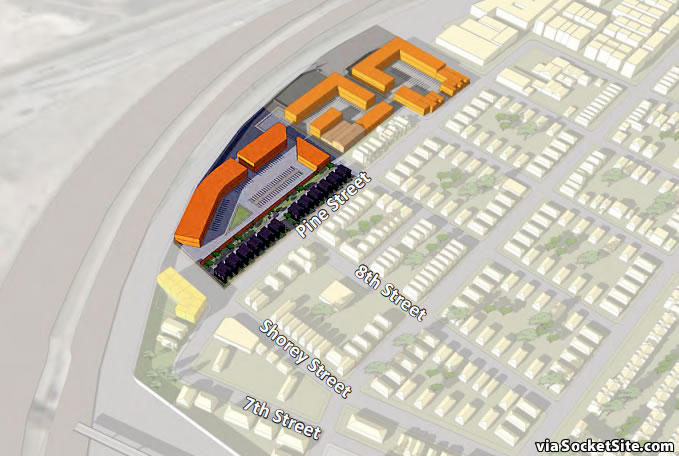 The opening bid for the leveled parcel, the majority of which is currently covered with a concrete slab, has been set at $4.2 million.  And the transfer of the State's surplus land is expected to be approved by the California Transportation Commission by end of the year.