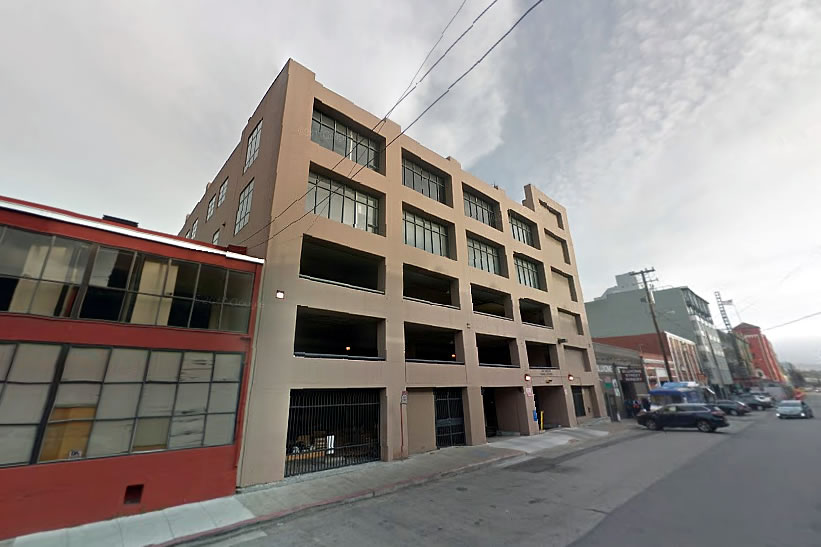 Emphasizing that the one of the specific objectives of San Francisco's pending Central SoMa plan "is to encourage mode shift away from private automobile use," San Francisco's Planning Department isn't too thrilled about plans to convert 340 Townsend Street's private garage into a 188-space public parking facility, but that's exactly what's being proposed.
The garage, which actually fronts Bluxome Street, across from the SF Tennis Club site, is attached to the 50,000 square foot office building at 340 Townsend, which the CIM Group purchased from iHeartMedia at the end of last year. And while the garage is currently designated as accessory parking for the tenants of the building, it isn't required per code.
In addition, neither the current zoning nor the proposed zoning for the parcel per the Central SoMa Plan would prohibit a commercial parking garage upon the site. But a Conditional Use Authorization would need to be approved by San Francisco's Planning Commission.
And keep in mind that while currently only zoned for up to 85 feet in height, and only 65 feet along Bluxome, the 340 Townsend Street parcel is likely to be up-zoned for development up to 130 feet in height per the aforementioned area plan.