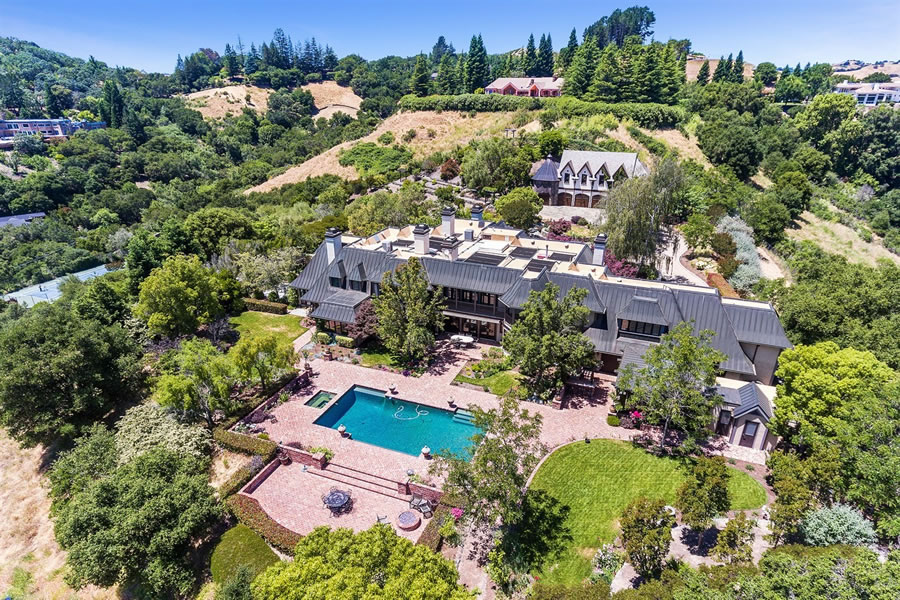 Having been on the market with a $22.5 million price tag for over a year, the asking price for the massive East Bay estate at 10 Winding Lane in Orinda, which is owned by the CEO of McKesson, has just been reduced by $6 million to $16.5 million and re-listed with an official "1" day on the market according to all industry-based stats.
The buildings on the gated 8.6-acre estate total over 23,000 square feet, including the 14,200-square-foot main home (with a 2,100-square-foot master suite and 855-square-foot closet) and a 5,600-square-foot sports center (with a gym, multiple sports courts, his and hers locker rooms, a "bocce center," indoor and outdoor kitchens, living rooms and spas) which was added in 2008.
And don't forget the 3,100-square-foot carriage house with a banquet hall over its five car garage.