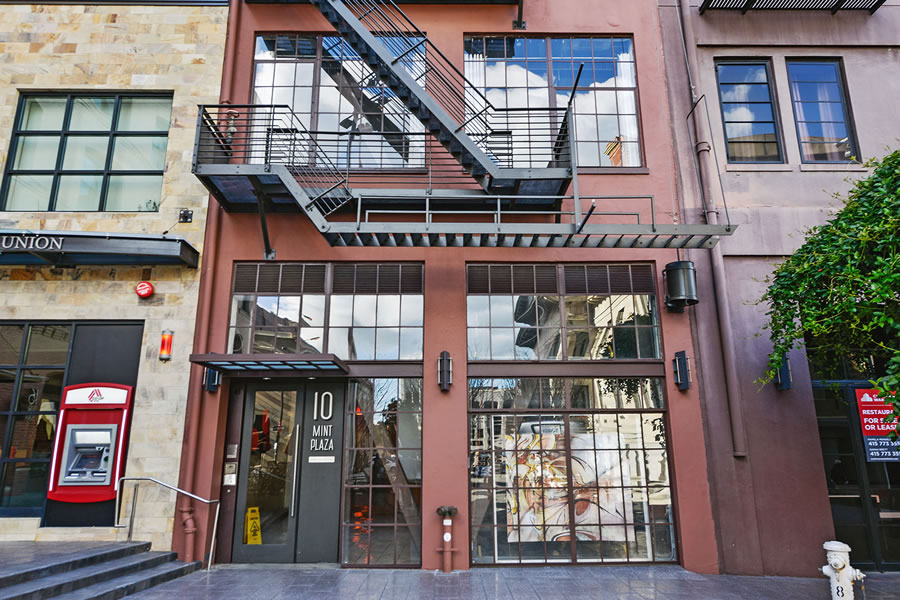 Purchased for $1.5 million in October 2014, the "Manhattan-like industrial condo" unit #1 at 10 Mint Plaza – which features high-gloss concrete floors, exposed beams and high ceilings, high-end finishes, and direct elevator access to the full-floor unit in the Silver Building – was then offered as a high-end, Mid-Market rental, a few blocks from Twitter, for $8,000 per month.
And a year ago the 1,559-square-foot unit then returned to the market with a $2.5 million asking price.

Reduced to $2.35 million after a month on the market and then relisted for $2.195 million last August, the list price was dropped to $2.095 million in September, to $1.995 million after a few more weeks and then to $1.795 million at the end of last year.
Briefly offered as a rental for $7,850 per month in January, the unit was relisted for $1.6 million in February.  And having been reduced to $1.49 million last month, the list price for 10 Mint Plaza #1 has just been dropped to $1.4 million.
For those looking to do the math, the HOA dues for the unit are $1,426.47 per month which includes a deeded parking space in the garage.