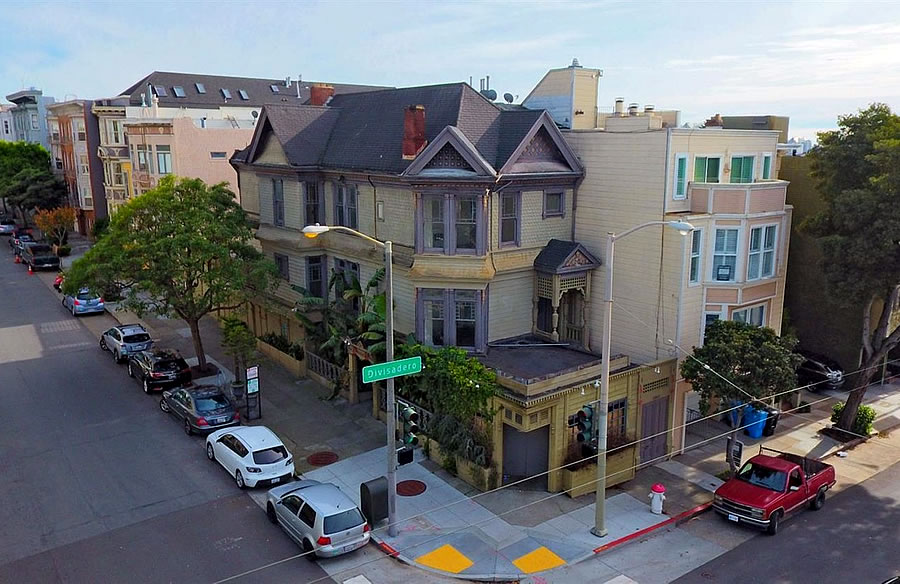 The now vacant Pacific Heights Victorian building on the southeast corner of Divisadero and Sacramento, the bottom floor of which had operated as the iconic Lion Pub for the past five decades, has just sold for $3.5 $3.4 million having been listed for $4.5 million at the end of last year.
There's no official word on what's planned for the space, but it's safe to assume to the two full-floor flats over the bar will be remodeled.
And as noted when listed, "a new owner could have the option to continue to operate this space as a bar or potentially convert it into a variety of other possibilities." But the property sale didn't include the shuttered pub's liquor license.
UPDATE: While originally reported as a $3.5 million sale, the final contract price was actually $3.4 million.