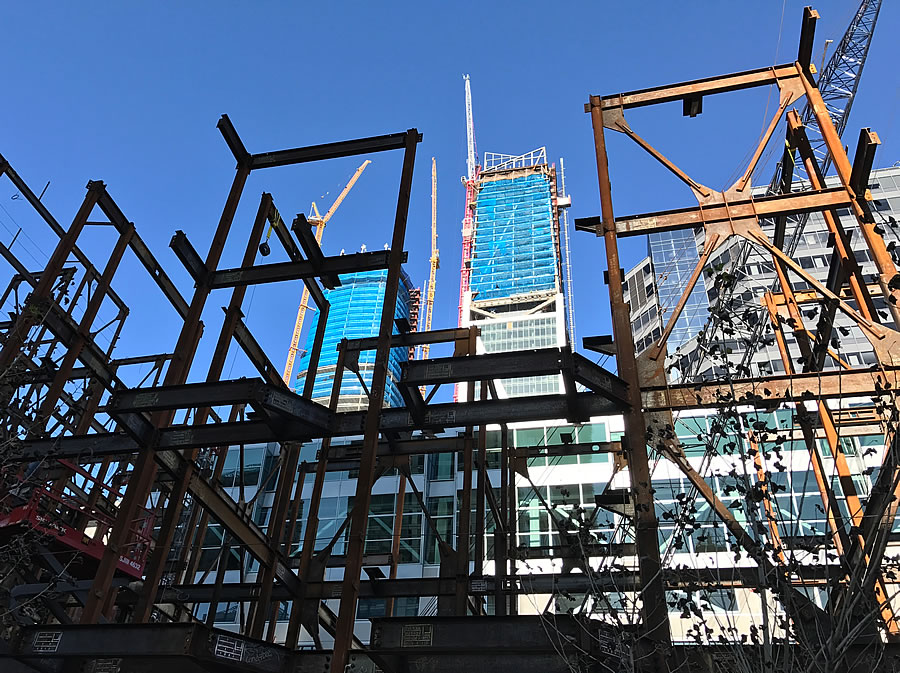 While the number of purchase contracts signed for new condominiums in San Francisco quintupled from 18 in January to 95 in February with plenty of seasonality in play, the sales volume was down 25 percent versus the same time last year and is running 7 percent lower over the past three months versus December to February the year before.
At the same time, the inventory of new construction condos available to purchase has ticked up to around 1,100, which is 62 percent higher on a year-over-year basis according to data from The Mark Company.
And having slipped another 2.4 percent in February, the Mark Company's pricing index for new construction condos in San Francisco is now running 9.5 percent lower on a year-over-year basis and has dropped 16.0 percent from its August 2015 peak.
Keep in mind that there are 6,200 units of housing under construction across the city, which does include both for sale and rental projects, and the overall inventory of homes listed for sale in San Francisco has ticked up to a five-year high.