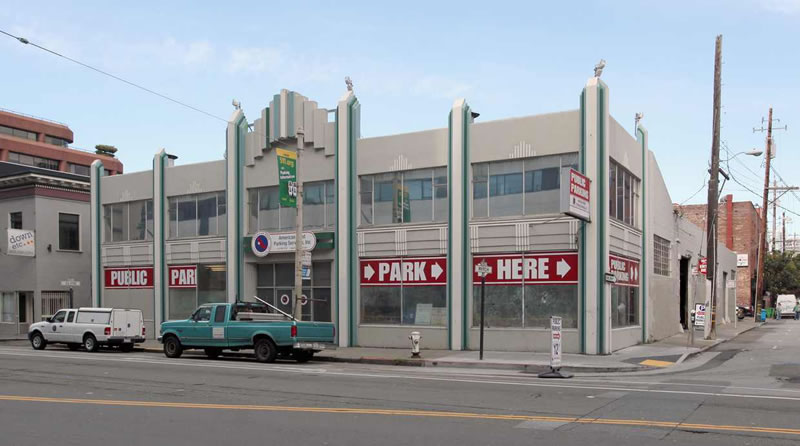 While plans for a six-story hotel to rise behind the historic Art Deco façade of the Central SoMa structure at 224 Townsend Street were drafted and formally proposed last year, the owner of the building is now seeking permission to permanently continue its operation as a parking garage, the temporary permit for which expired last year.
But as proposed, the parking garage operation could be limited to five years.
While San Francisco's Planning Department isn't completely opposed to the proposal, they are requesting that it only be approved on the condition that the first 25 feet of the building fronting Townsend be walled off from the rest of the building – which is on a list to be landmarked – in order to allow for a separate commercial active use along the street, such as a restaurant or retail space.
The building's owner, however, strongly objects to the proposed condition.
But if San Francisco's Planning Commission agrees to allow the garage to continue to operate as-is next week, "the owner will agree to a Condition of Approval that will [allowing the garage to operate] for a period of five years only, after which the applicant would have to come back to the Commission for an extension should the property not be redeveloped by some of the developers who are seeking to purchase the building."
As the aforementioned redevelopment was envisioned by Stanton Architecture for Stonebridge Reality Advisors, which had been in contract to purchase the property with plans for a new 105-room hotel to rise behind the garage's historic façade: